Products - DHTMLX JavaScript Components
The DHTMLX UI component library allows you to build cross-platform, cross-browser web and mobile apps faster. It includes a rich set of ready-to-use HTML5 components that can be easily combined into a single application interface of any complexity. Each HTML5 component is based on Material Design and can be easily customized via CSS templates.
The DHTMLX JS UI components are compatible with popular JavaScript frameworks such as React, Angular, and Vue.js. The built-in TypeScript support helps to accelerate the development process with DHTMLX. Besides, you can implement the DHTMLX HTML5 components on the back-end and utilize them with any server-side technologies: PHP, Java, ASP.NET, Ruby, Grails, ColdFusion, Python, etc.
DHTMLX JavaScript components are delivered in one package as the DHTMLX Suite UI widget library. The advantage of using the whole Suite is that the logic model of the UI widgets in HTML5 and the API creation approach are similar. This simplifies the understanding of the library and speeds up the development of web interfaces. Mutual integration of the DHTMLX JavaScript UI widgets enables you to create advanced web apps with less effort and time. At the same time, it's possible to use DHTMLX Grid, DHTMLX TreeGrid, DHTMLX Tree, DHTMLX Chart, and DHTMLX Calendar as separate JavaScript widget libraries.
JavaScript UI Components Included in DHTMLX Suite
DHTMLX Gantt allows you to create and edit interactive project management diagrams, also known as Gantt charts. With DHTMLX Gantt, you can build a web-based replacement for project planning tools like MS Project.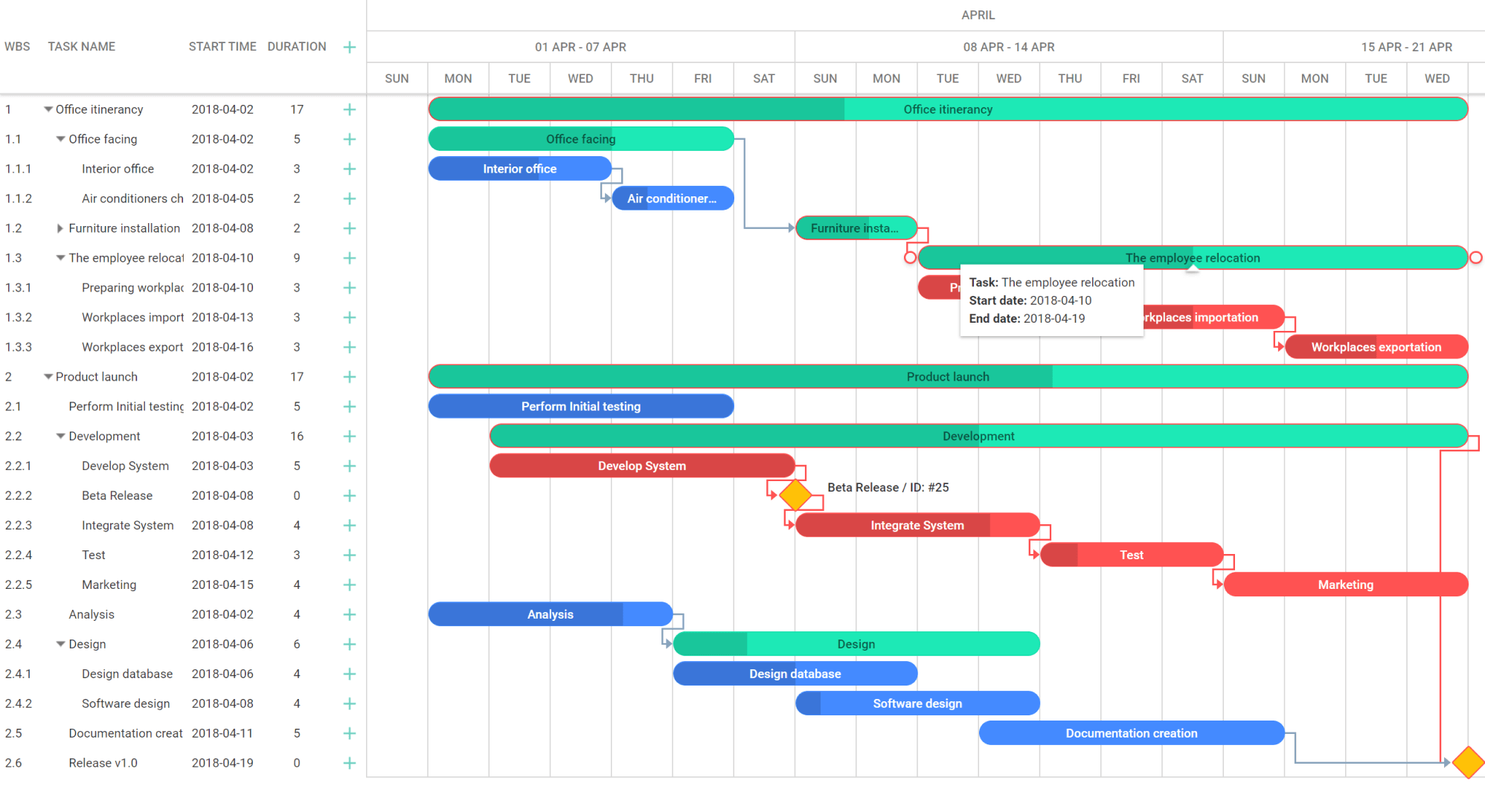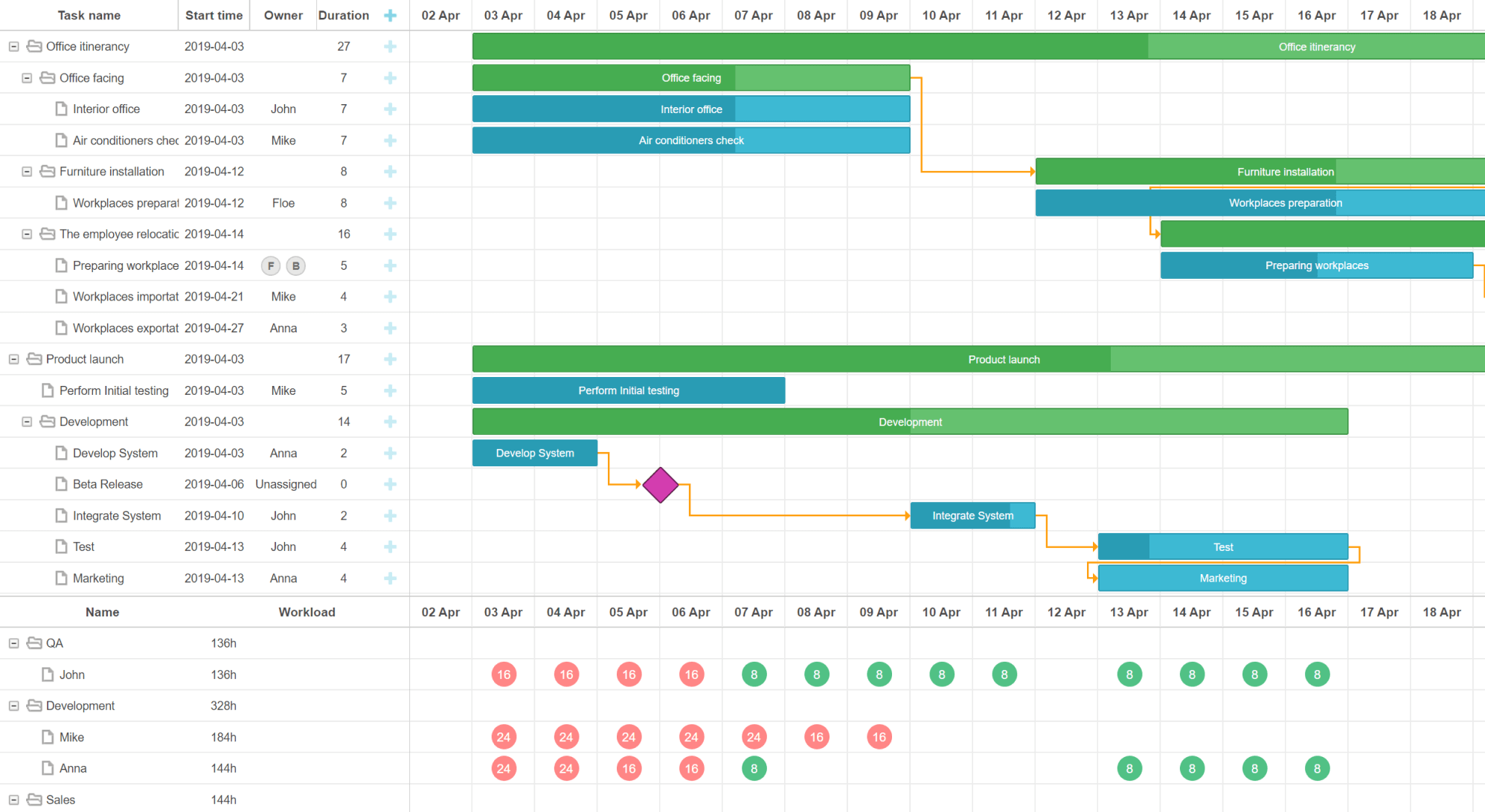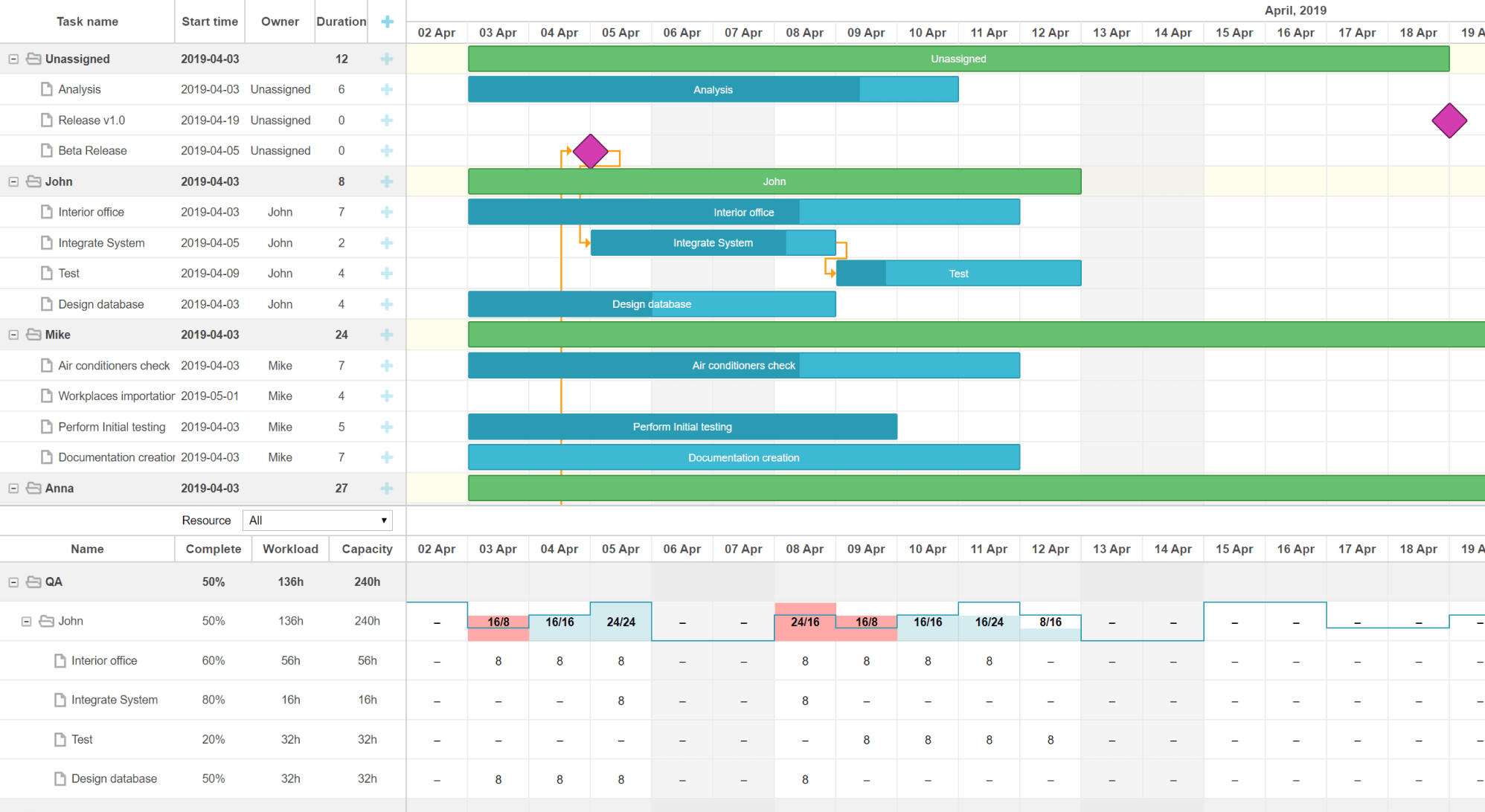 DHTMLX Scheduler offers web UI components for creating a rich and intuitive scheduling solution similar to Microsoft Outlook Calendar, Apple's iCal, or Google Calendar. There is also an ASP.NET version of the Scheduler.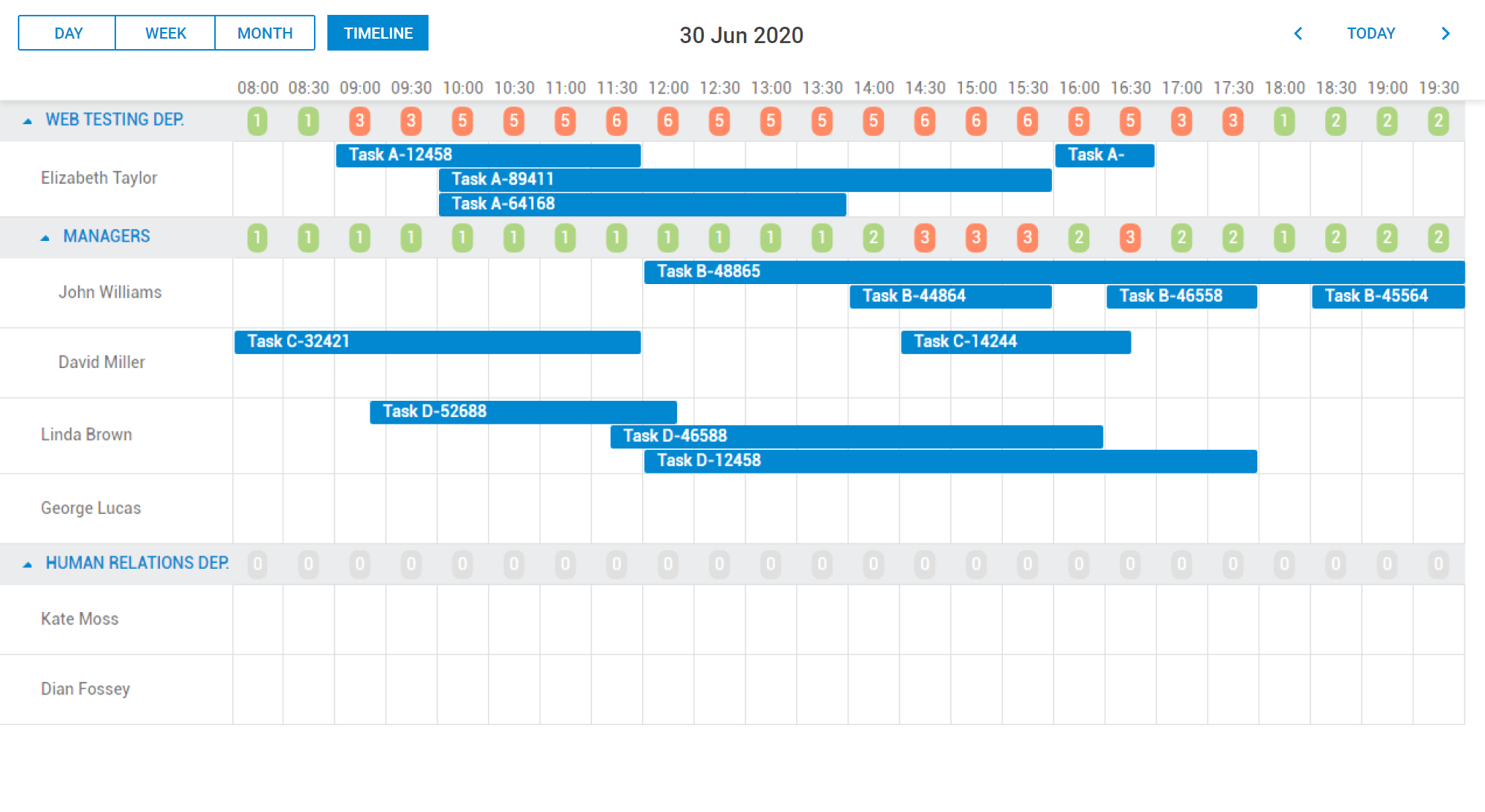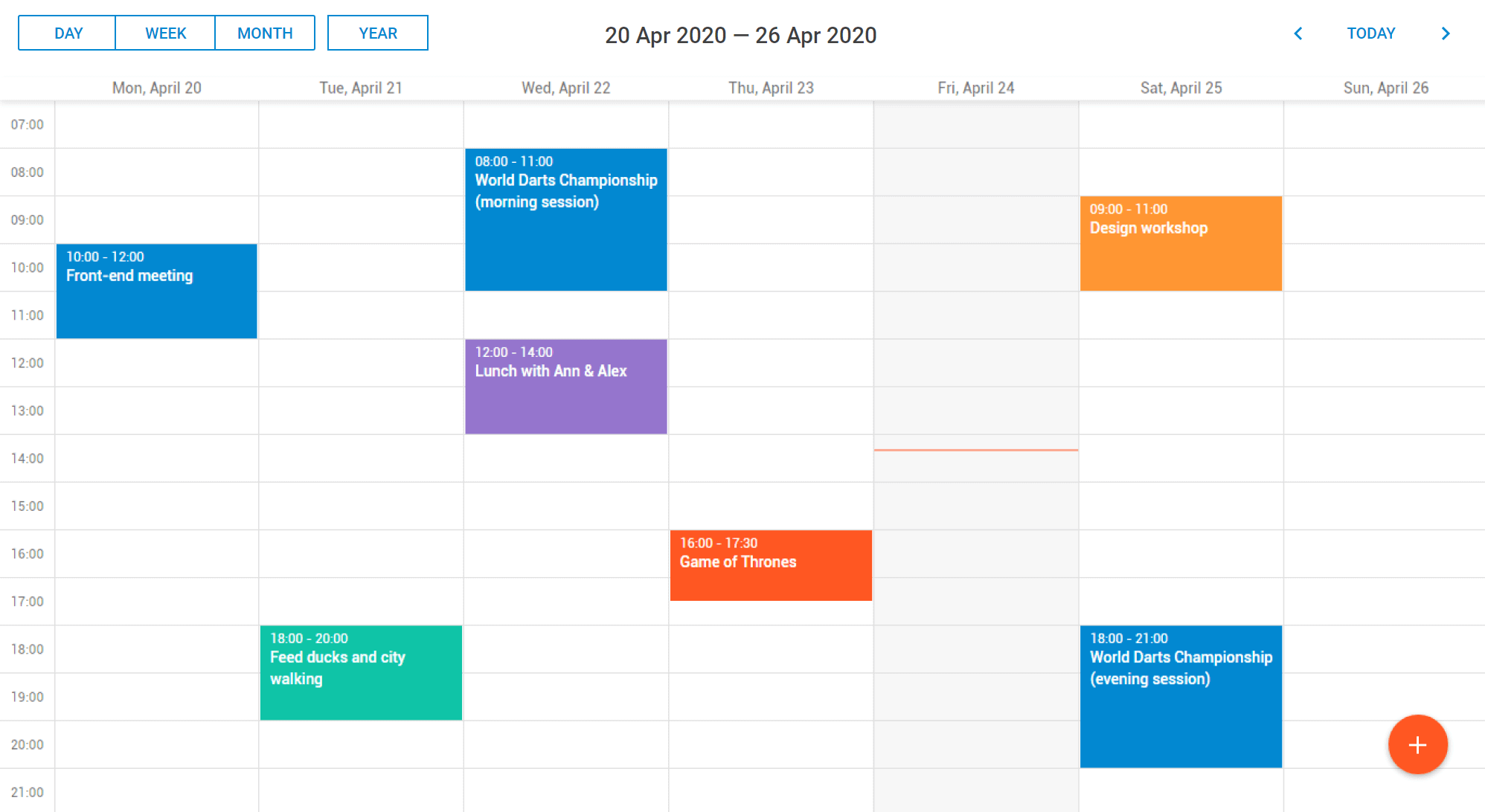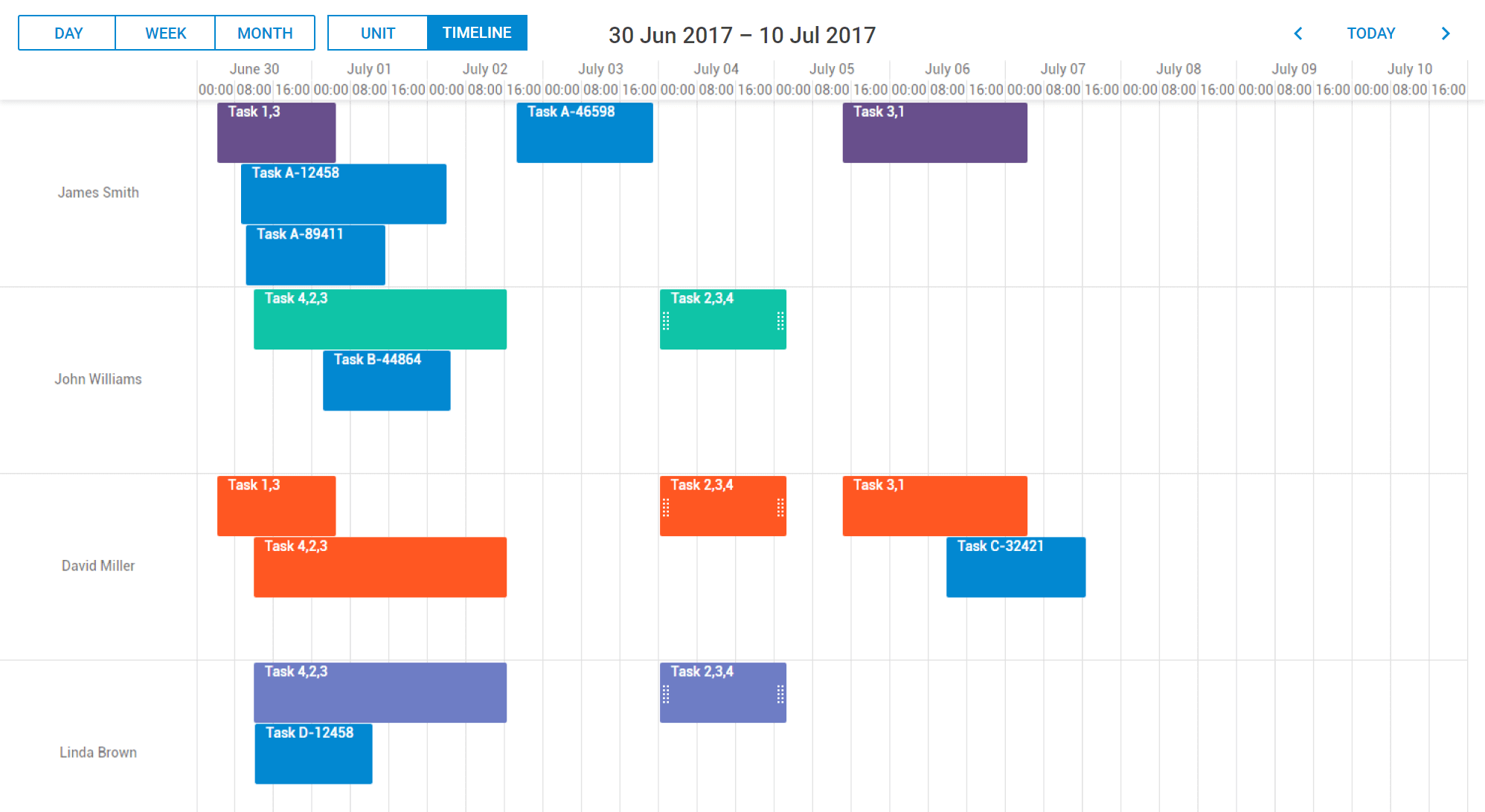 DHTMLX Kanban is a feature-packed JavaScript components library for visually arranging workflows and handling tasks of your project in a clear way via fully customizable boards and cards. This widget can be integrated with DHTMLX Gantt and Scheduler, becoming a robust addition to any project management app.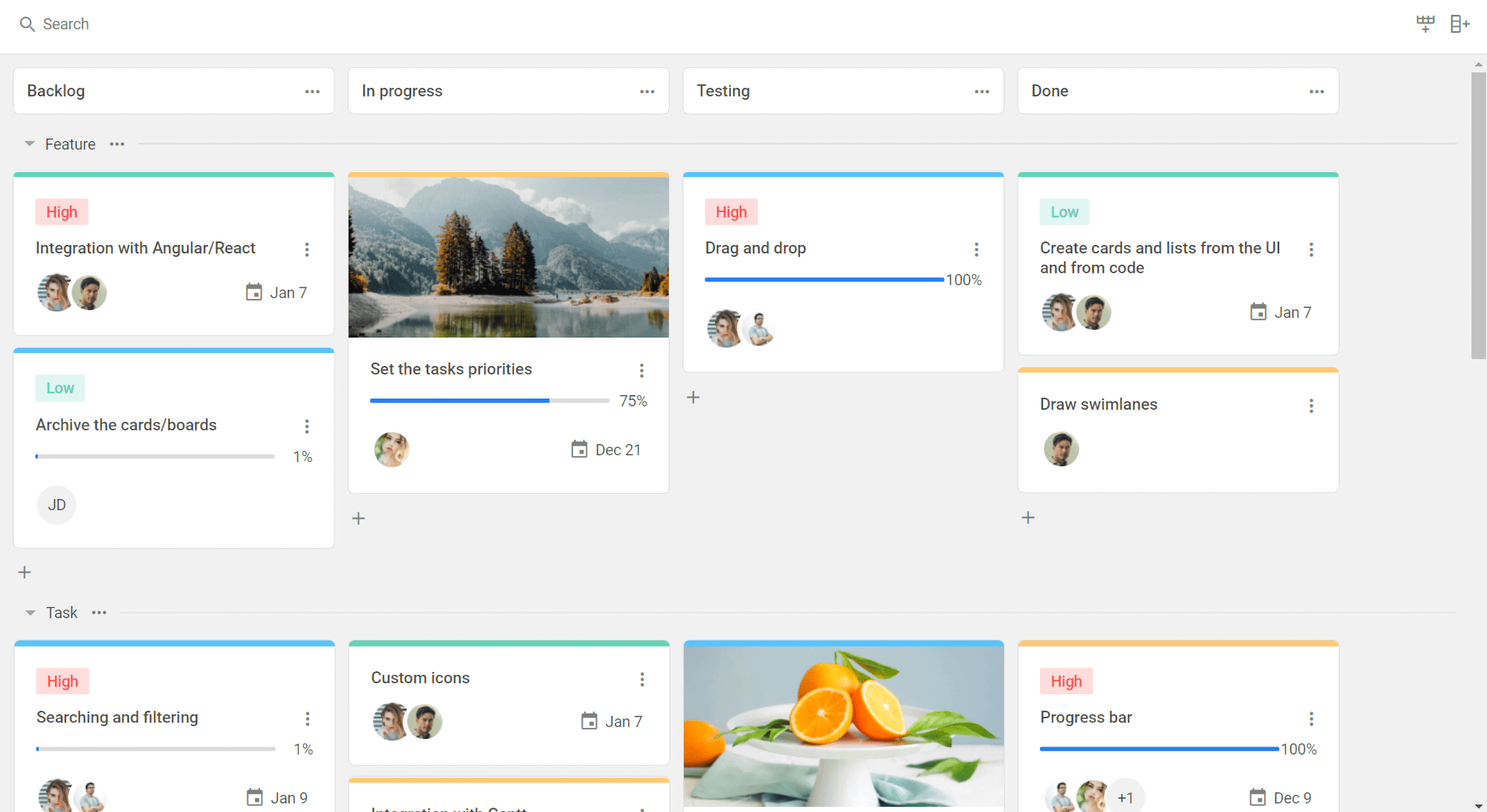 DHTMLX To Do List complements our portfolio of HTML5 UI widgets with efficient task management functionality. It includes modifiable checklists, which can also be easily combined with DHTMLX Gantt to maximize the success of your project. The component features convenient keyboard navigation, ability to assign participants and due dates, and allows searching for tasks by tags or symbols.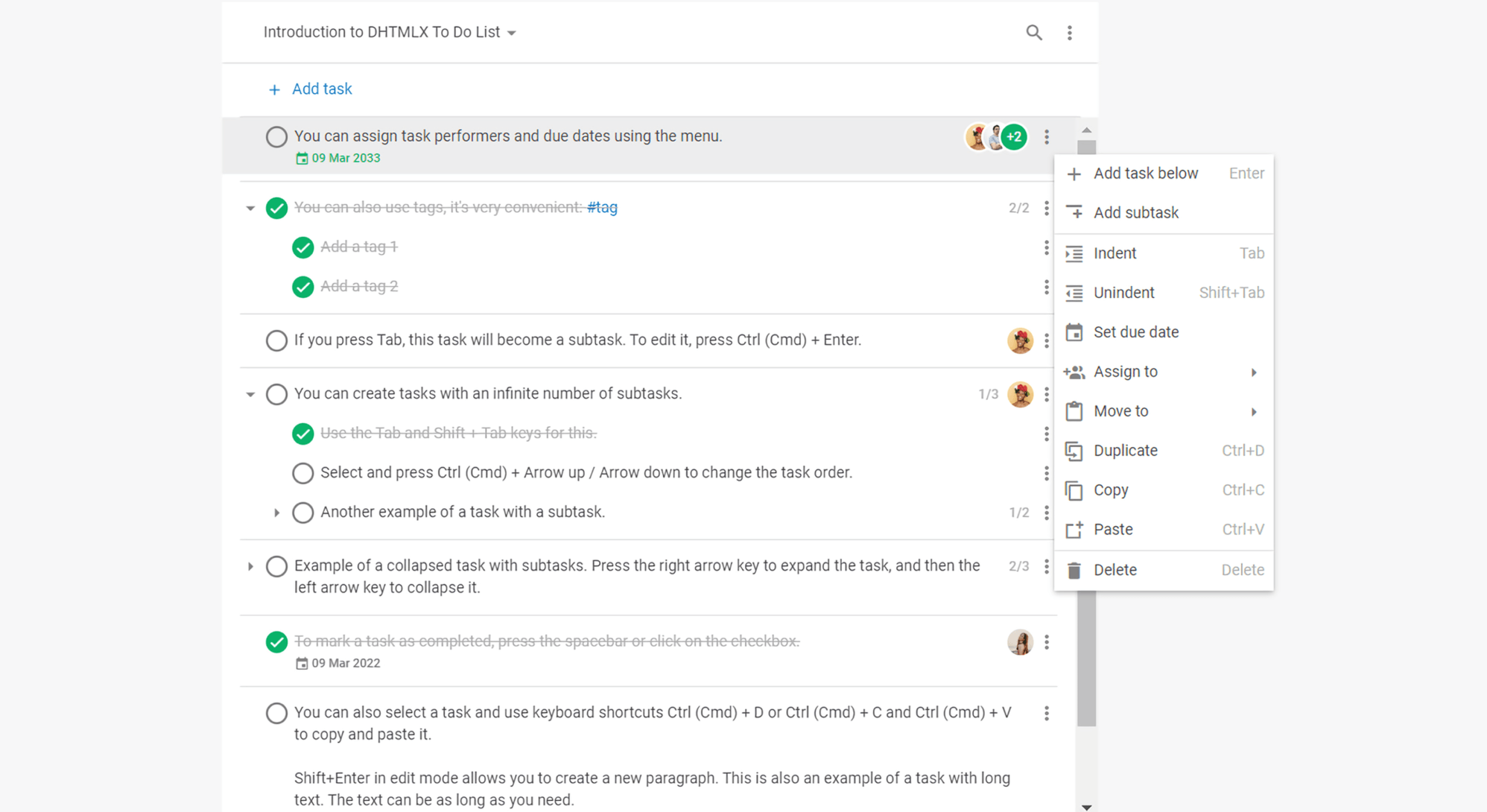 With DHTMLX Event Calendar, you can build an intuitive Google-like event calendar with a configurable timeline, editor, and sidebar. Users can create a desirable number of events, categorize them between calendars, and resize them via drag-n-drop. You may easily customize the Event Calendar appearance by setting one of the built-in themes or adding new CSS templates.

DHTMLX Diagram comprises a set of interactive HTML5 UI components such as organization charts, flowcharts, decision trees, block diagrams, mind maps, etc. Consisting of nodes and connectors, diagrams can help you to visualize company/department structure, family trees, algorithms, and more. Live editors allow creating various graphics without any code manipulations.