Products - DHTMLX JavaScript Components
The DHTMLX UI component library allows you to build cross-platform, cross-browser web and mobile apps faster. It includes a rich set of ready-to-use HTML5 components that can be easily combined into a single application interface.
The DHTMLX JS UI components can be used with any server-side technologies: PHP, Java, ASP.NET, Ruby, Grails, ColdFusion, Python, etc. Besides, you can easily integrate them into web apps based on Angular, React, and Vue.js.
DHTMLX JavaScript components are delivered in one package as the dhtmlxSuite library. The advantage of using the whole Suite is that the logic model of the UI components and the API creation approach are similar. This simplifies the understanding of the library and speeds up the development of web interfaces. Mutual integration of the DHTMLX components enables you to create complex web apps with less effort and time. However, it's possible to use dhtmlxGrid, dhtmlxTreeGrid, dhtmlxTree, dhtmlxChart, and dhtmlxCalendar as separate components.
JavaScript UI Components Included in DHTMLX Suite
dhtmlxGantt allows you to create and edit interactive project management diagrams, also known as Gantt charts. With dhtmlxGantt, you can build a web-based replacement for project planning tools like MS Project.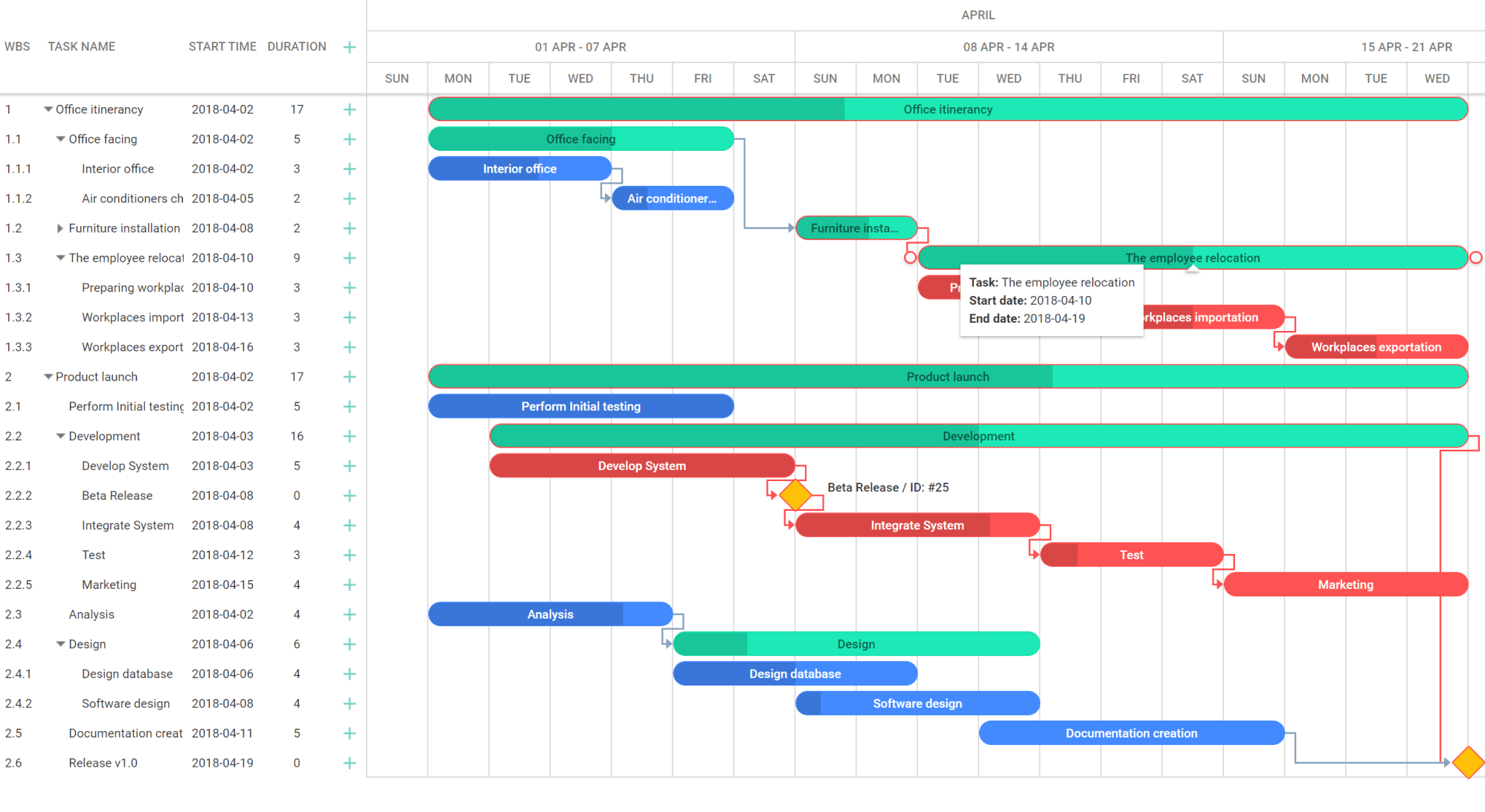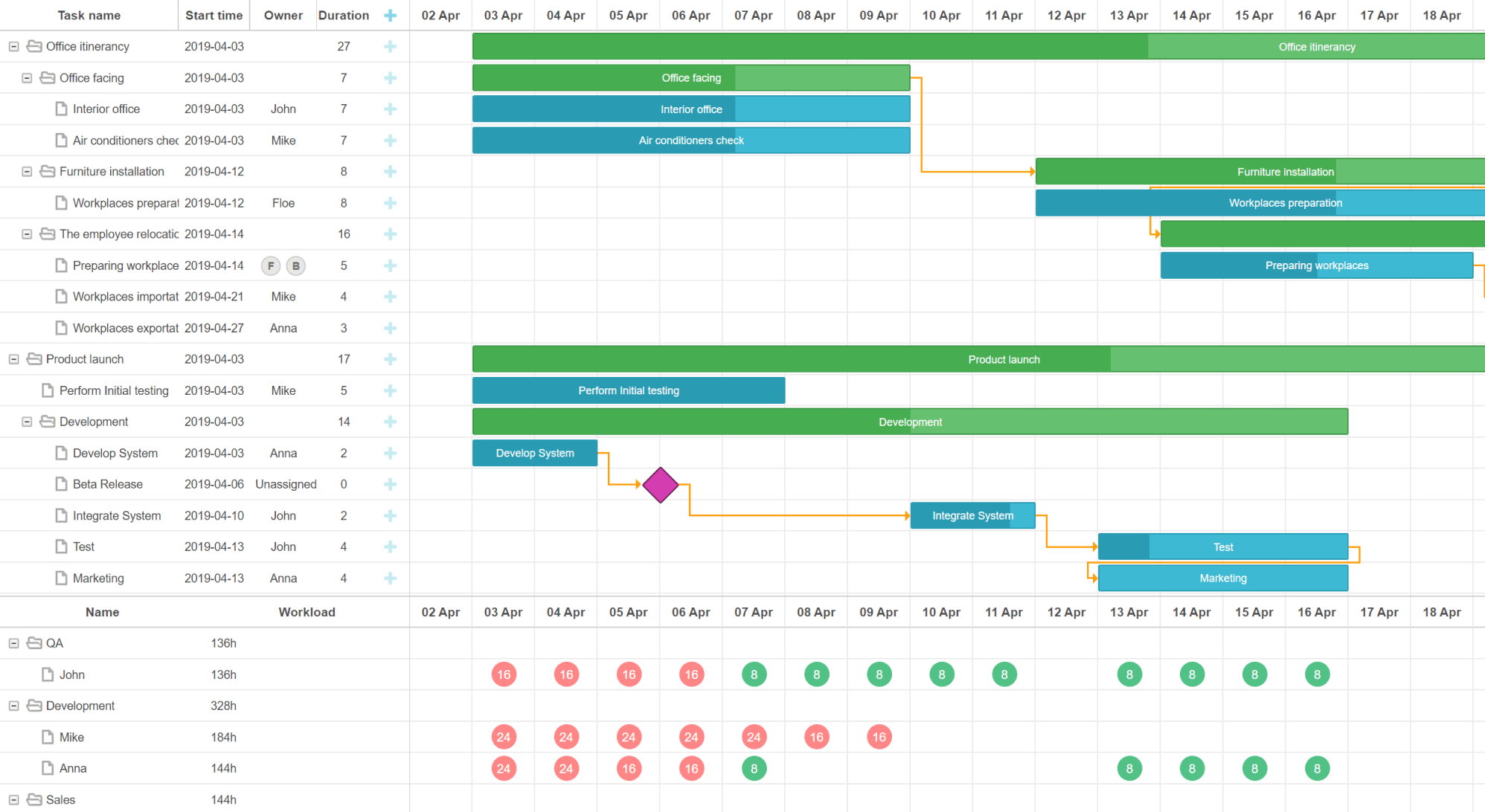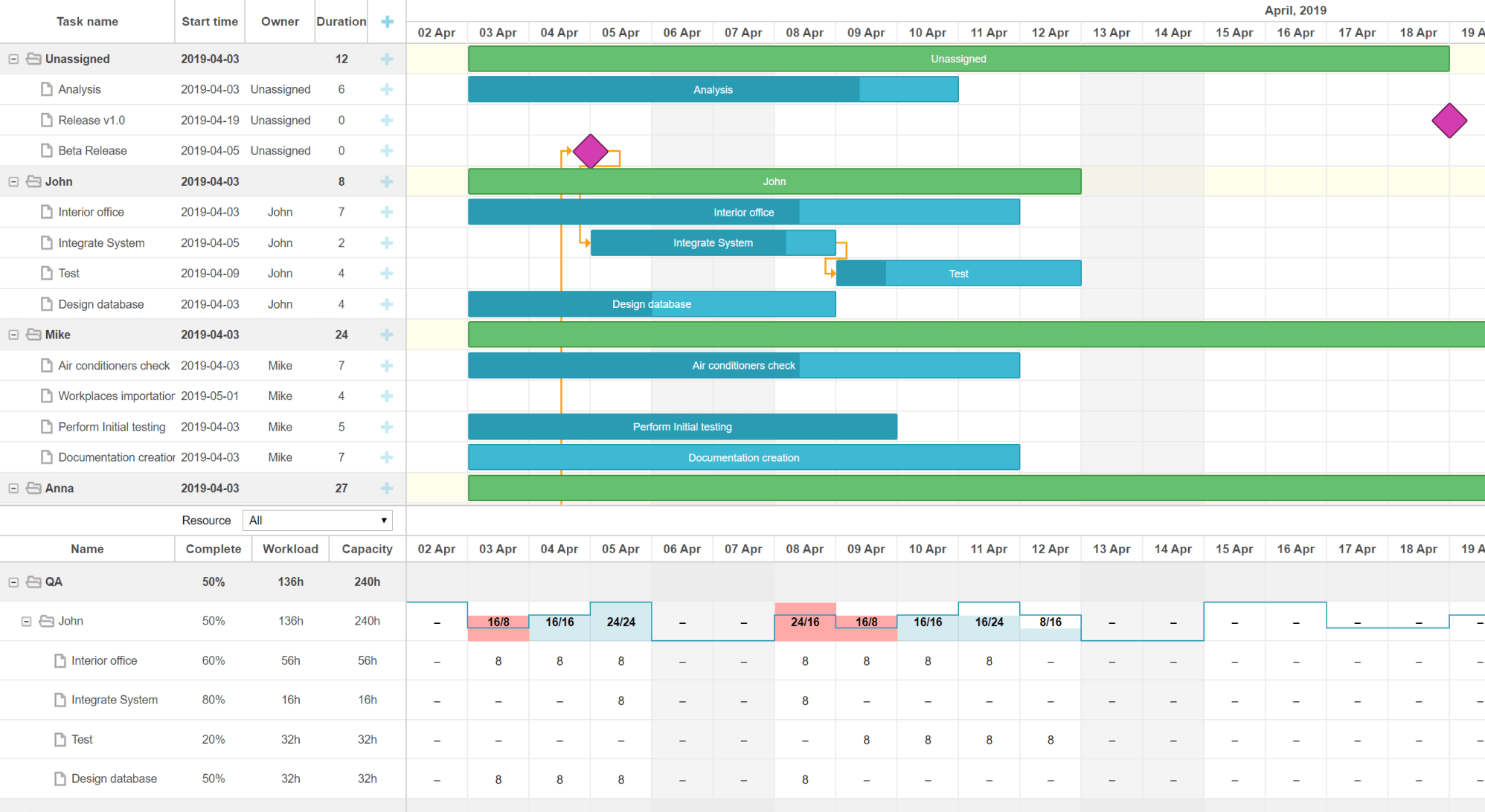 dhtmlxScheduler offers web UI components for creating a rich and intuitive scheduling solution similar to Microsoft Outlook Calendar, Apple's iCal, or Google Calendar. There is also ASP.NET version of the scheduler.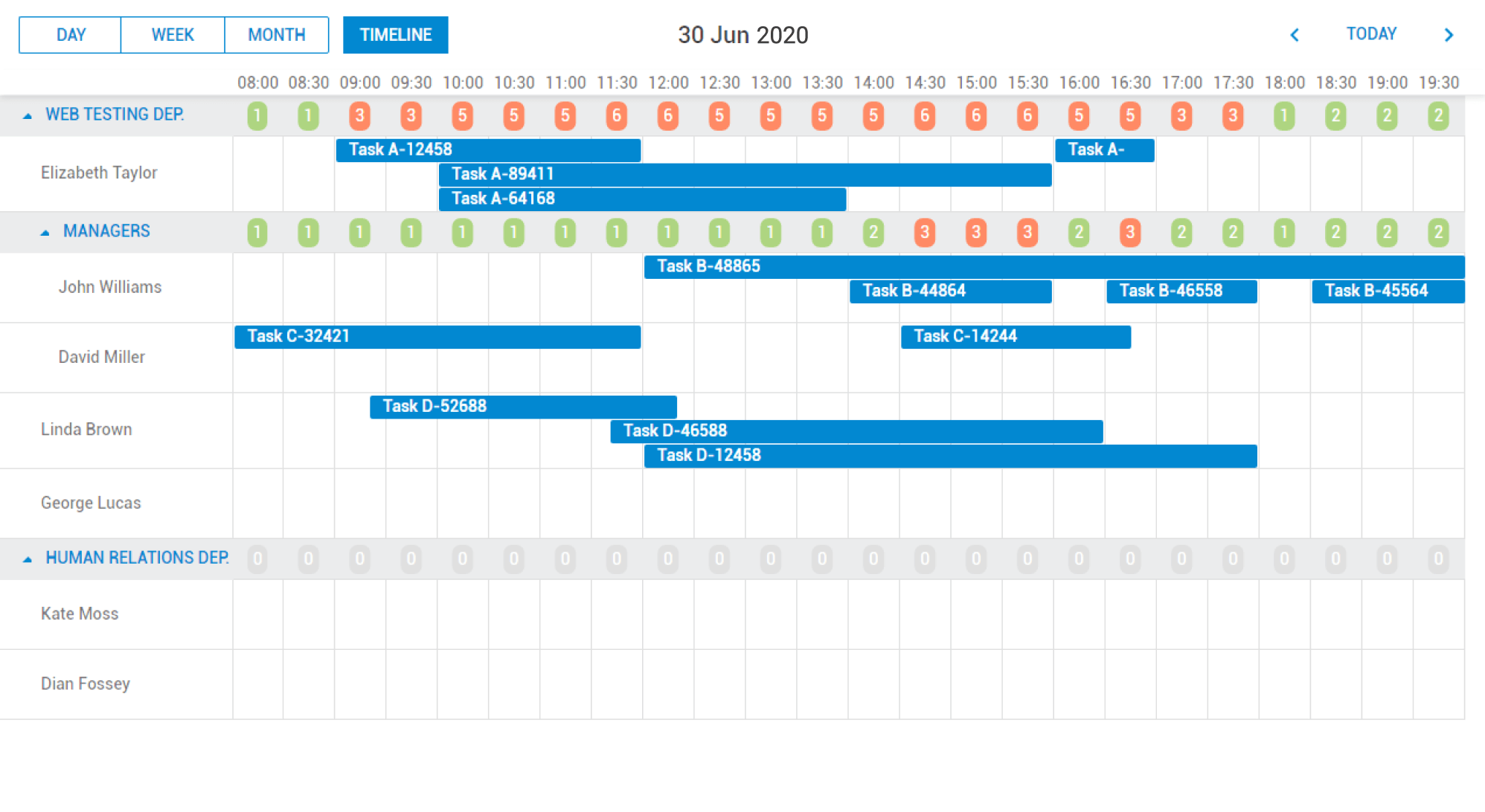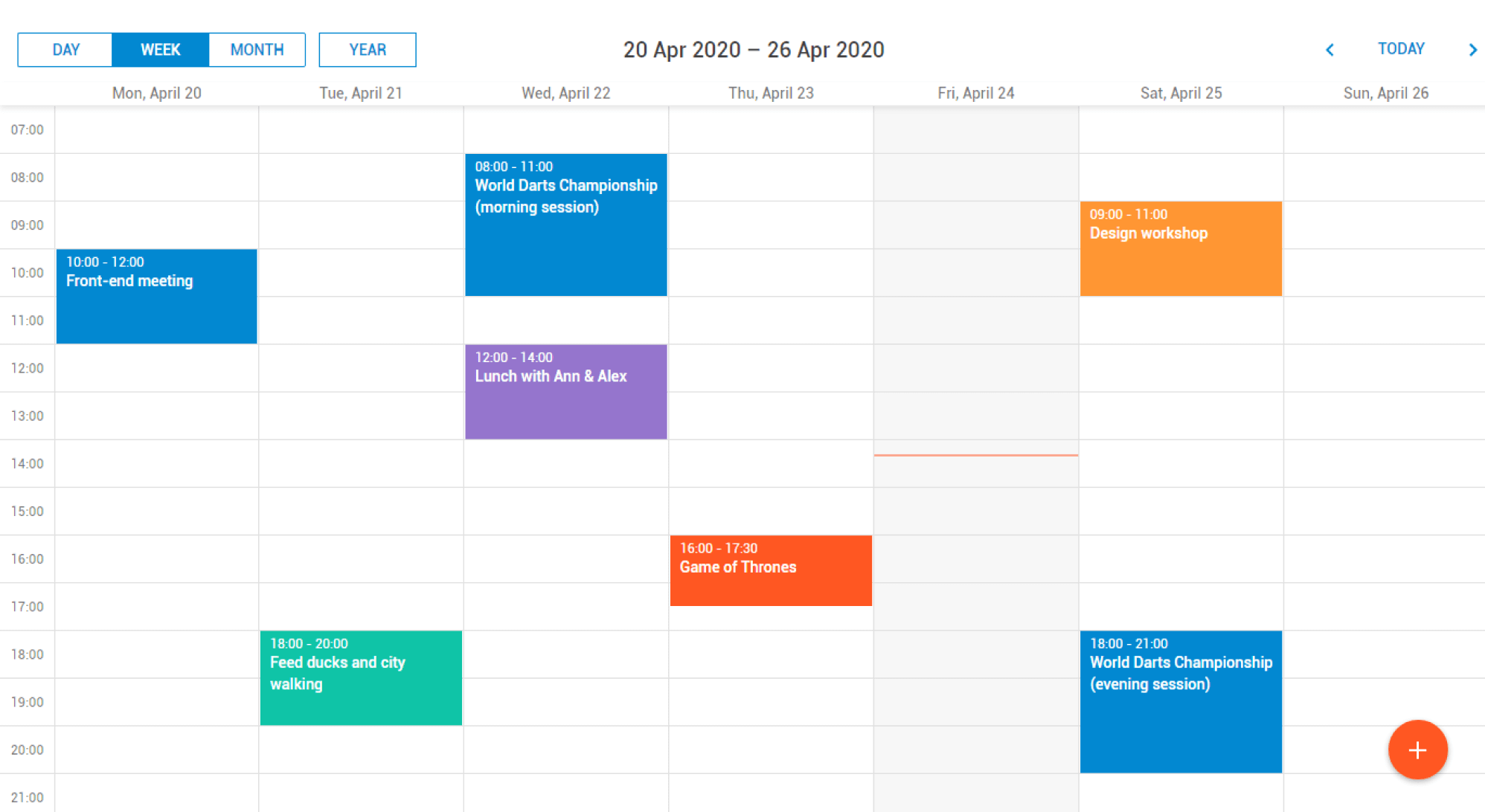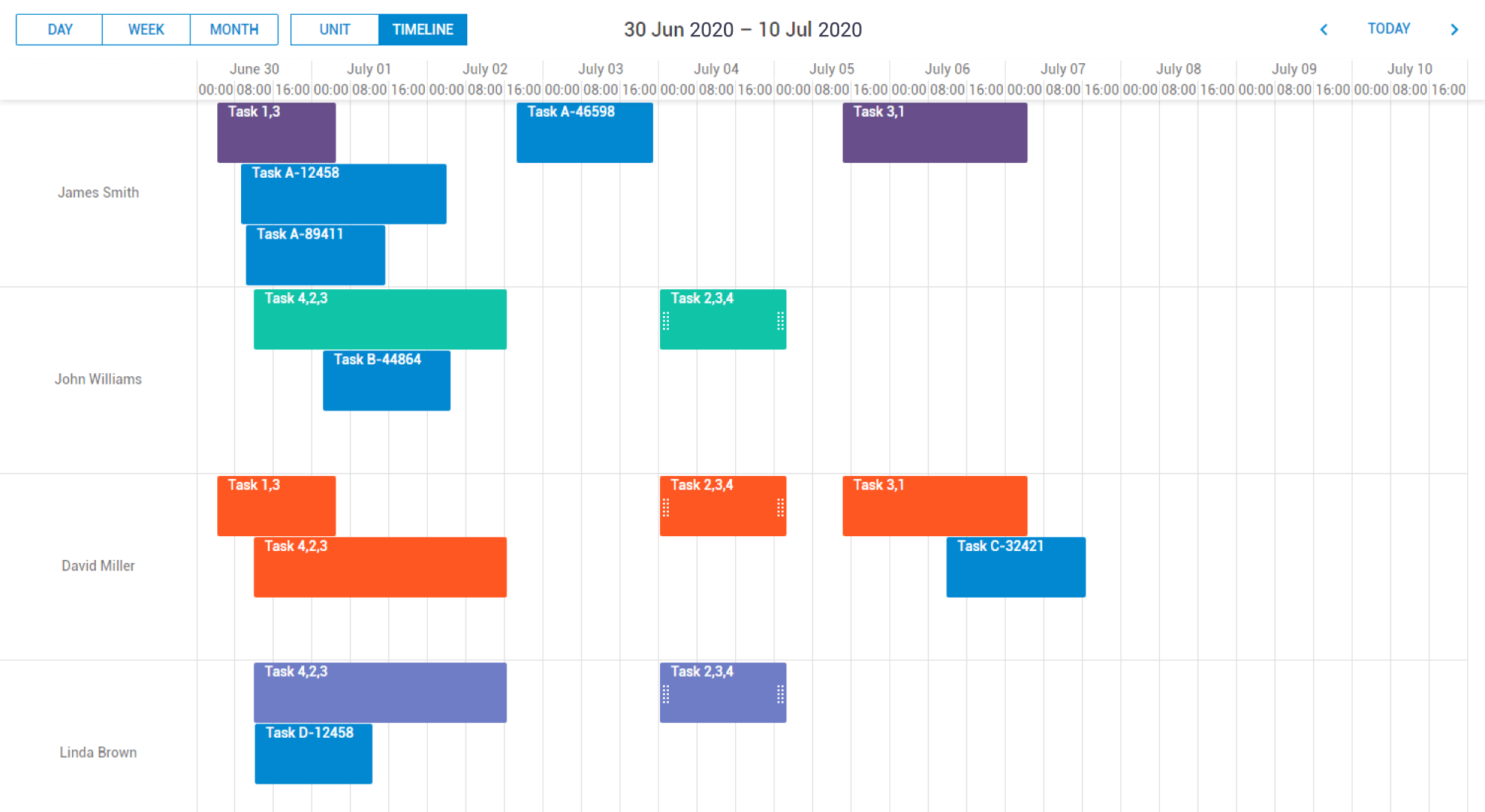 dhtmlxDiagram comprises a set of interactive HTML5 UI components such as organization charts, flowcharts, decision trees, block diagrams, etc. Consisting of nodes and connectors, the component can help you to visualize company/department structure, family trees, algorithms, and more.