General Product Information, Licensing and Purchase Inquiries
Your message has been sent. You'll get a reply within 24 hours.
Important: Please make sure that emails from dhtmlx.com are not filtered out by your spam filters.
Thank you!
Schedule a call with DHTMLX consultant to discuss purchase and license questions.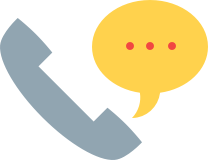 Our consultant representative will get back to you soon to discuss a preferable time for a call.
•
Customer Support
. Official ticket support for the users with paid support subscription, or users who receive free evaluation copy.
•
Community Forum
. Community forum is available for all users (registration is free).
•
Documentation
. A detailed technical documentation with a hundreds of online samples.