Salesforce Gantt Chart for Project Management
Integrate a full-featured Gantt chart with the Salesforce Lightning component in your project management app safely and easily
using our powerful JavaScript library - DHTMLX Gantt.

Why Use DHTMLX Gantt Chart in Salesforce Lightning?
DHTMLX Gantt is one of the most comprehensive JavaScript Gantt chart libraries
for building highly efficient cross-browser cross-platform project management applications.
We provide you with a steady bridge for implementing our powerful tool in your Salesforce apps.
The best of Gantt chart
and Salesforce Lightning
The best of Gantt chart and Salesforce Lightning
These two frameworks are recognized tools for developing reliable enterprise software for small, medium-sized, and large businesses. While Salesforce offers top-notch ready-made solutions, DHTMLX Gantt enriches them with a variety of handy features and complete customization for managing projects efficiently.
Safe and speedy way to build
Salesforce project management apps
Safe and speedy way to build Salesforce project management apps
Our Gantt chart library is easily and, what's most important, securely assembled with Salesforce Lightning components due to the compliance with the Locker Service mechanism. It enables you to create Salesforce project management apps based on Gantt with less effort and at top speed.
Expert technical support for
smooth integration
Expert technical support for smooth integration
The whole process of implementing our Gantt chart in your project is accompanied by online technical support of our development team. You are granted with as many support requests as you need and an average response time of up to 24h on business days.
Salesforce custom application
development
Salesforce custom application development
In case you don't have time and resources to integrate Gantt into your Salesforce app on your own, we are always ready to do it for you from scratch. You can rely on our experienced development team to assemble a custom-made Salesforce application with a Gantt chart tailored to your needs.
Lightning Web Components
We have developed a fast and simple way to integrate our Gantt chart into your Salesforce Platform with Lightning web components.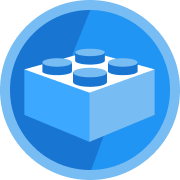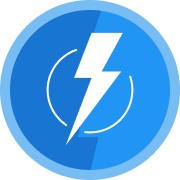 You can try out DHTMLX Gantt with Lightning web components using our
GitHub demo
.
About DHTMLX Gantt Chart
Ability to render 10 000+ tasks
DHTMLX Gantt is marked by its robust performance being able to process an immense number of tasks at a time. It gives an advantage of scaling projects up to 10000+ tasks with no harm to the efficiency. Whether you have a small project with 100 tasks or a huge one with tens of thousands of tasks, you will still get a stably working Gantt.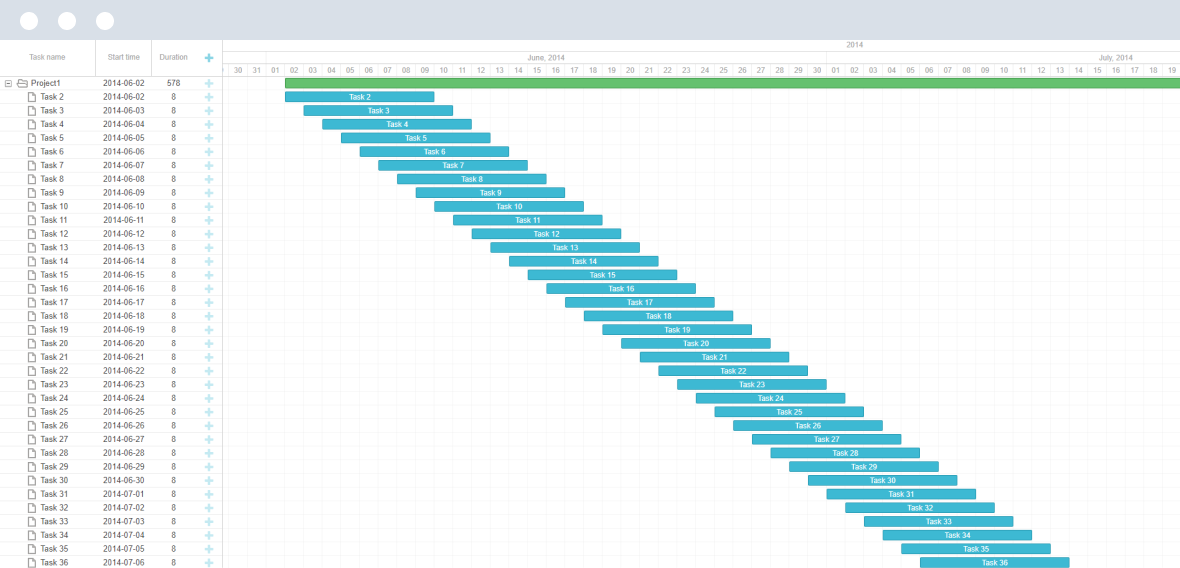 Dozens of ready-to-use extensions
Apart from common features, Gantt has a range of helpful extensions to fine-tune project management apps and cover various use cases and needs. Starting from tooltips, full-screen mode, status line to auto scheduling, smart rendering, and custom content, Gantt opens up plenty of opportunities to achieve the desired look and feel and UX.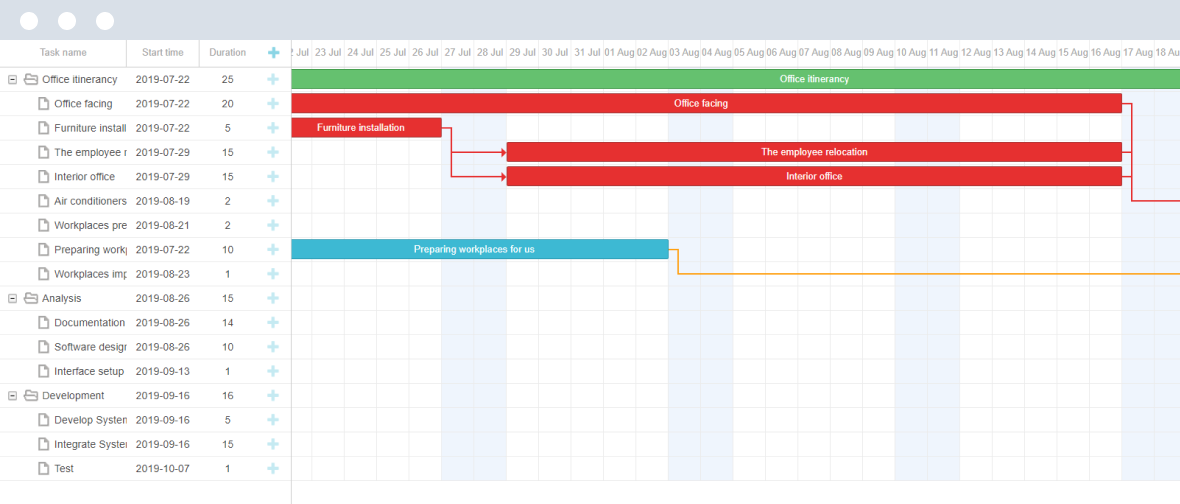 Resource management features
The highlight of Gantt is resource management functionality, which allows expertly allocating and managing multiple resources. Resource load diagrams and histograms contribute to an accurate workload estimation. This rich feature set is to the advantage of any project like construction works, logistics, product development, etc.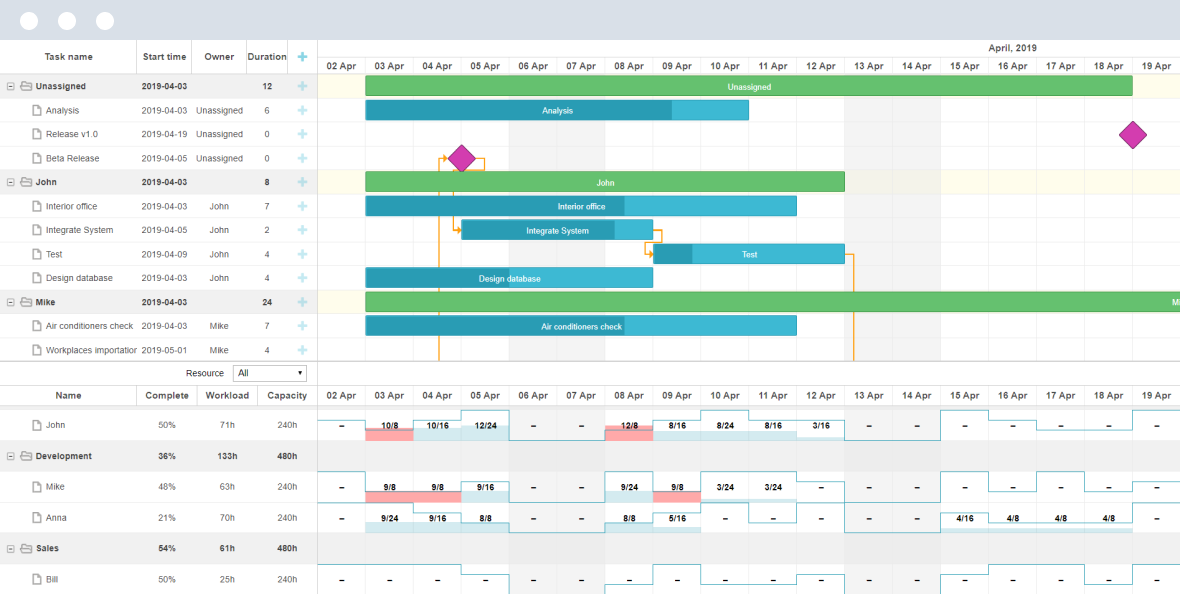 All-covering customization
By default, Gantt provides 7 skins, including Material-based one, and a range of predefined templates. However, numerous customization options enable you to change any element (tasks, links, tooltips) as well as modify the existing templates of the grid, timeline, lightbox, etc., so that your Gantt chart could be a perfect fit for your Salesforce project management app.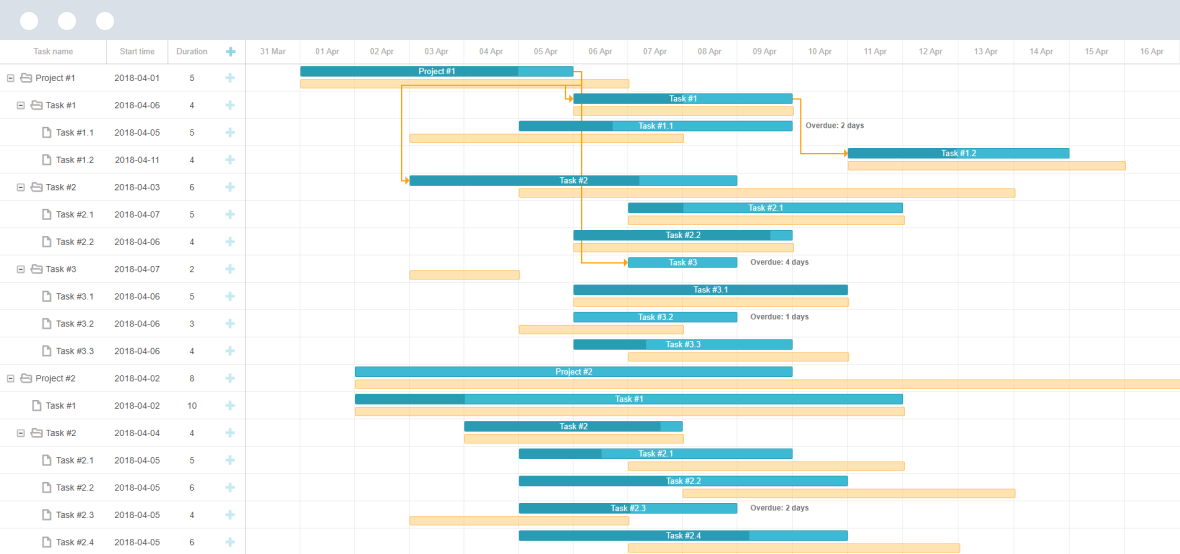 Salesforce Gantt Chart for Developers and Project Managers
You sidestep the problem of third-party libraries' compatibility with Salesforce, as DHTMLX Gantt provides you with a smooth and secure way of integration due to the compliance with the Locker Service mechanism.
You get a comprehensive developer toolkit at your disposal for creating full-featured Gantt charts with intuitive UI and user-friendly UX, flawless customization, and powerful performance.
You receive support from an experienced team of DHTMLX developers with 10+ years of expertise in web and mobile app development.
You make the most out of the two top-rated frameworks - Salesforce Lightning component and DHTMLX Gantt chart library, which both provide the combination of leading-edge functionality and insightful design.
You achieve your project management goals faster benefiting from numerous ready-to-use Gantt features such as resource management, backward planning, critical path, and many others.
You enjoy the seamless work of the Gantt chart integrated into your Salesforce app complementing an out-of-the-box solution with our tool entirely customized to your needs.
Support and Learning Resources for Salesforce Gantt
DHTMLX Gantt for Salesforce Licensing
Enterprise
Ultimate
License Terms

Enterprise

Ultimate

Developers

Enterprise

20

Ultimate

Projects

Enterprise

5

Ultimate

Use in SaaS

Enterprise

Ultimate

Use in Salesforce

Enterprise

Ultimate

Perpetual distribution rights

Enterprise

Ultimate

Support Plan

Enterprise

Premium Support

Ultimate

Ultimate Support

Time Period

Enterprise

1 year

Ultimate

1 year

Updates

Enterprise

Major, minor, and maintenance updates

Ultimate

Major, minor, and maintenance updates

Priority queue for bug fixing

Support requests

Enterprise

50

Ultimate

Response Time

Enterprise

48h

Ultimate

24h

Personal Account Manager

Enterprise

Ultimate

Functionality

Enterprise

Professional

Ultimate

Professional

16 PRO features

Enterprise

Ultimate

Several Gantt charts on 1 page

Enterprise

Ultimate

Online export to PDF/PNG without watermark

Enterprise

Free for 1 year

Ultimate

Free for 3 years

Free local PDF/PNG export module

Enterprise

Ultimate

Free local module for MS Project export/import

Enterprise

Ultimate

Free Node.js Gantt server module

Enterprise

Ultimate
| | | |
| --- | --- | --- |
| | Enterprise | Ultimate |
Contact us to learn about licensing and pricing to use DHTMLX Gantt in Salesforce projects: