What is DHTMLX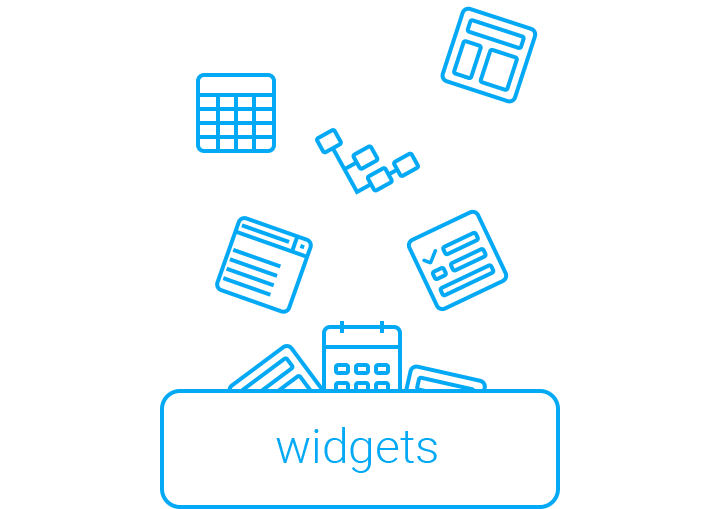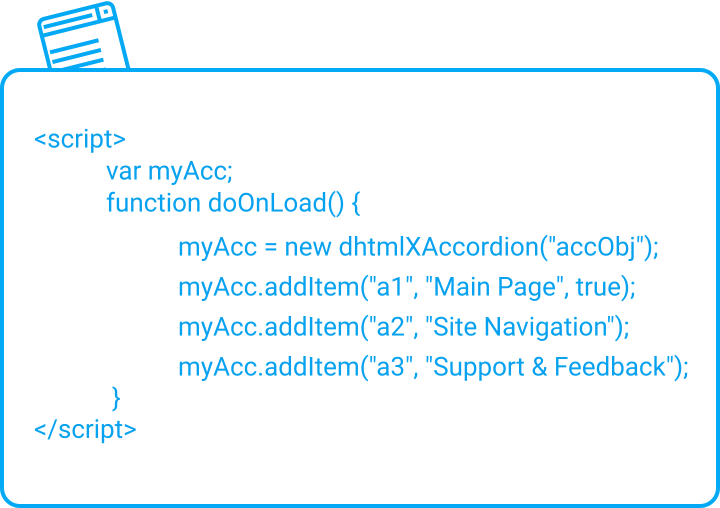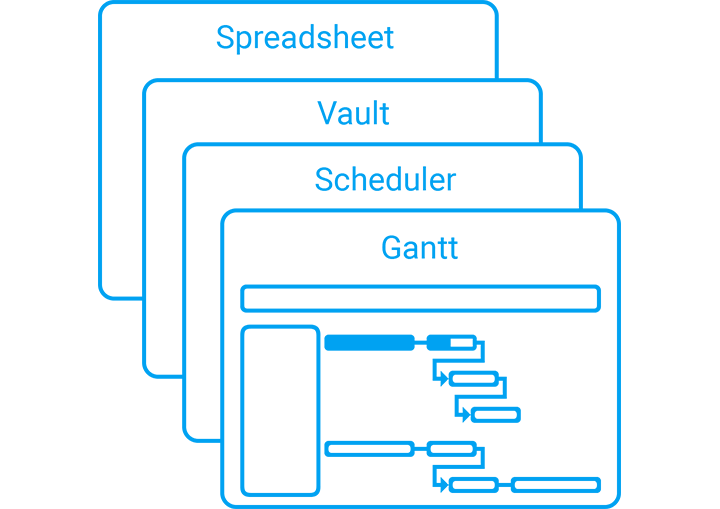 Suite
Start Developing Web Apps

Today
Ready-to-Use JavaScript UI Components
HTML5/JavaScript Library
Full-featured and mature JavaScript UI components library with years of development behind it and thousands of users worldwide. The library allows you to develop cross-browser, interactive web and mobile apps faster and with less effort.
The library includes more than 20 professionally designed, customizable JS UI components that cover nearly all web app needs. Among them you'll find data grid, tree, form, menu and more.
The library is built on pure JavaScript and is not dependent on other ui frameworks and libraries such as jQuery. Use it with any server-side technology with ease.



Gantt

Interactive Gantt Chart

Easy customization that provides you the ability to change tasks view based on your needs.
The component has simple API that provides a short learning curve.
The ability to print a full-sized gantt chart in PDF, PNG, Excel, CSV and MS Project.
Scheduler

Full-featured Event Calendar

Wide range of powerful features that are essential for event calendar users.
dhtmlxScheduler has an extensive JavaScript API that gives you full control over the calendar's look and feel.
Online export service that allows you to export your calendar to PDF or PNG formats and print it.
Support
No External Support Staff
Qualified support and development team is ready to provide our customers fast technical help by diving deep into the problems. Moreover, you are always able to get access to the dev build with latest hotfixes for our UI widgets.
Users without active support period can get help in our community forum. The registration is free. The forum is also monitored by our support team so you can get professional help there.
Numerous tutorials and articles to help you start working with HTML5/JavaScript libraries fast without any difficulties. Many examples of integrations with popular frameworks, such as jQuery UI, Angular, Meteor and so on.
Helpers
Free developer tools that are intended to help with prototyping, customizing and easy work with DHTMLX libraries
View More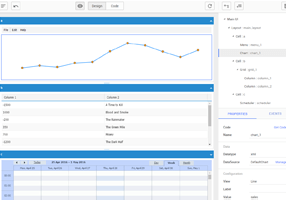 Visual Designer
Visual prototyping tool for our JavaScript UI library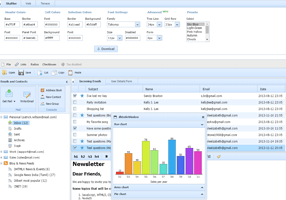 Skin Builder
Define any color schema and themes for the interface of your app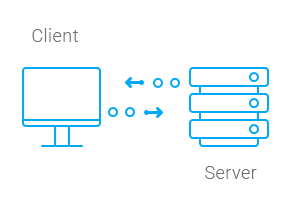 Server-side Connectors
Handle data connections between the server side and the client-side
Blog
Latest news of the company, new releases, updates, tutorials and other useful information for our customers and all web developers
View More

Suite 5.1 Released: TypeScript, JSON and Promise API Support for All Components
We are glad to introduce a new version of dhtmlxSuite – the version 5.1 brings you such helpful updates as TypeScript support, availability of JSON data loading for all components, and

How To Create Meteor App with dhtmlxScheduler
We've already described how to integrate our Scheduler component into meteor app using special packages. Though it was easiest way to integrate dhtmlxScheduler, we now release this article
What Customers Say
Alexander P., Germany
Your software is the most professional one I've seen for the last few years. Your support team is fast, friendly and highly competent - and above all I am very glad that even your prices are fair and affordable.
Eduardo Almeida, WEB2Solutions
With DHTMLX, you get quick solutions with a simple approach.
Robert Nilsson, RMIT Interactive AB
Thank you for a very impressive framework. It is amazingly easy to create stunning applications I must say. You can accomplish so mush with so little code. Five stars from us!