Hospital Management System in JavaScript
Build effective and patient-centric hospital management software based on JavaScript with DHTMLX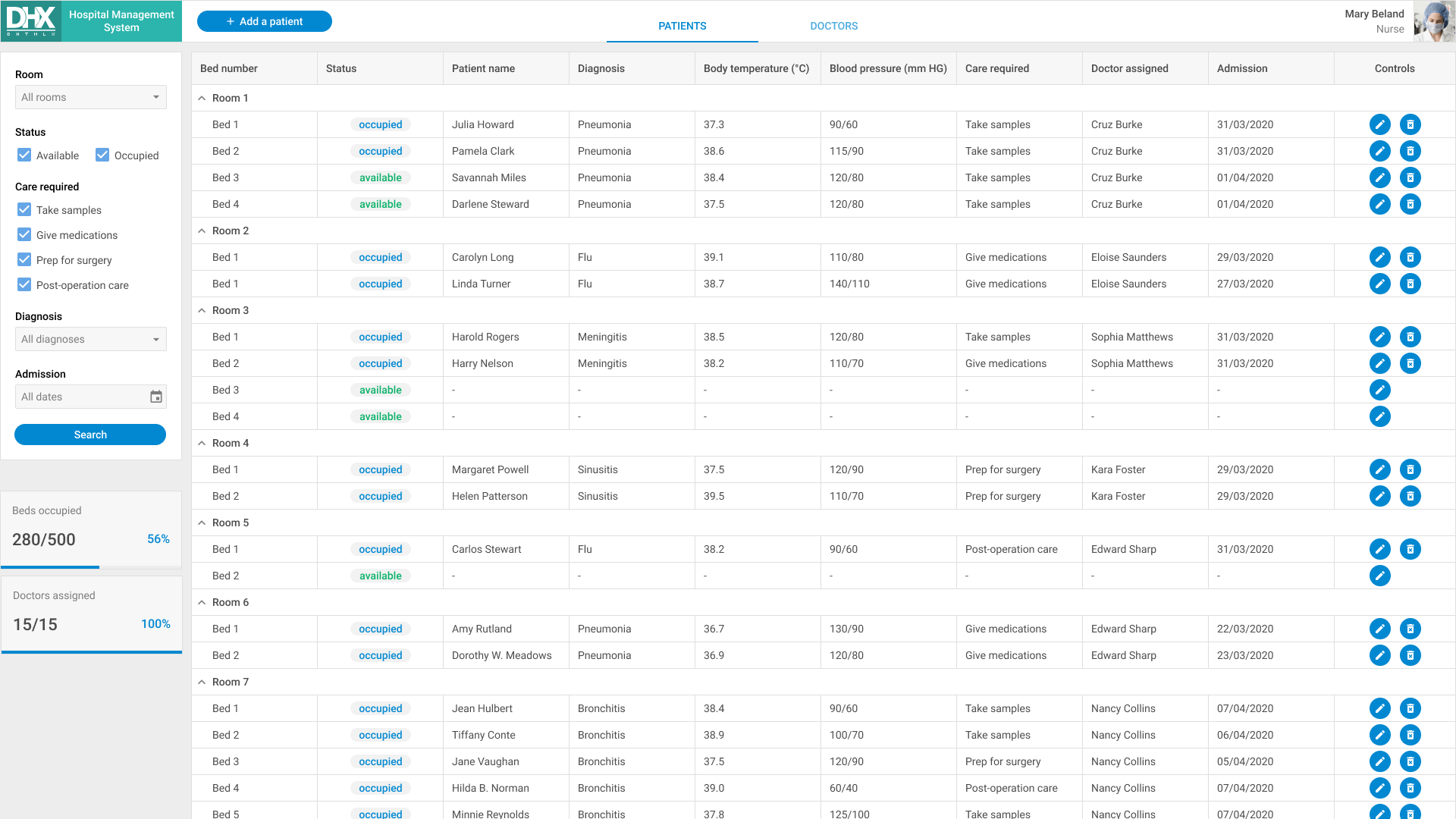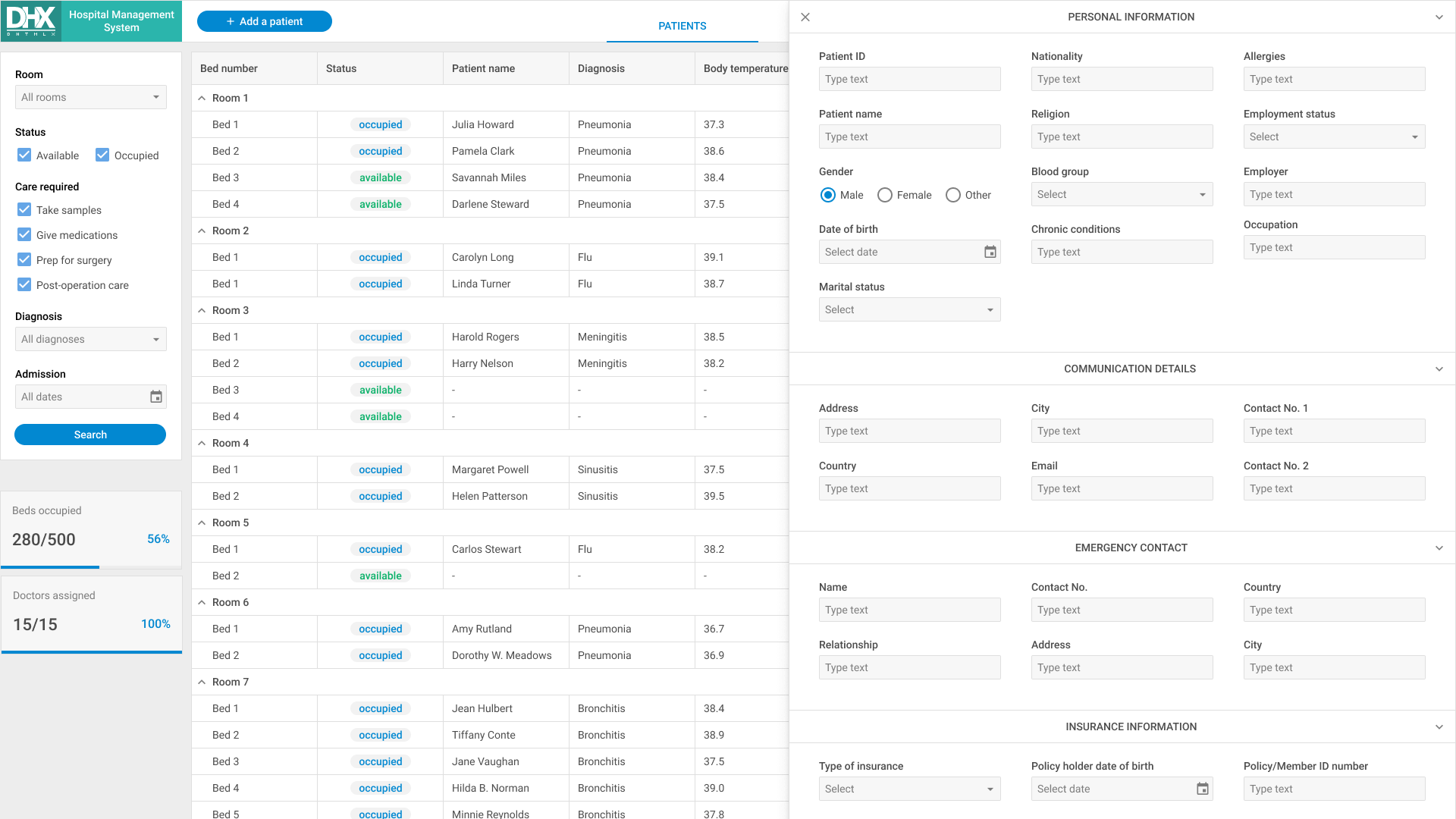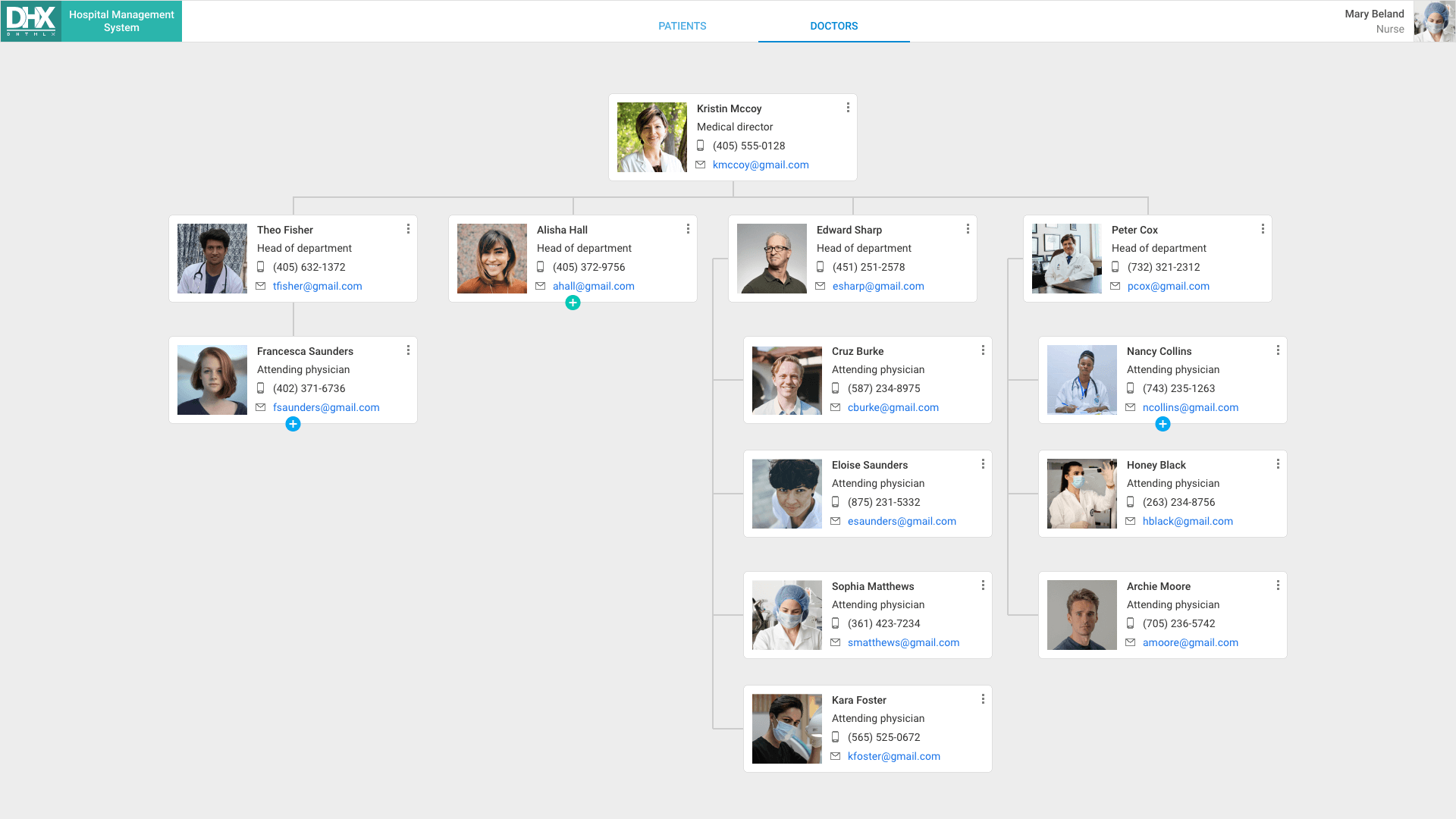 You see an example of a hospital management system dashboard built with Suite components: TreeGrid, DatePicker, Tabbar, Layout, Form, and ComboBox. Our healthcare demo app contains an org chart created with DHTMLX diagram library to visualize a hospital management hierarchy.
Features of Hospital Management System Project
Bed status filtering (available, occupied)
Filtering by room number
Filtering by required patient care (take samples, give meds, etc.)
Sorting by diagnosis
Sorting by admission date
Ability to hide and show nested cells
Creating a patient record with personal information, emergency contact, and insurance information
Assigning a doctor and free bed to the patient
Ability to edit or delete a patient record
Marking cells with min and max values
Generating a hospital org chart
UI and features provided by customizable Suite components
Modern appearance (Material design)
Want to save time and effort? We can build any web app you'd like for you. Contact us
Other Demos and Templates
DHTMLX Suite includes 25+ components for creating fully-fledged web apps for business, manufacturing,
government, education, healthcare, and other realms.
One step to download
30-day free trial of Dashboard demo