GUI for Hotel Management System
Flexible and user-friendly hotel management system built with JavaScript components from DHMLX Suite library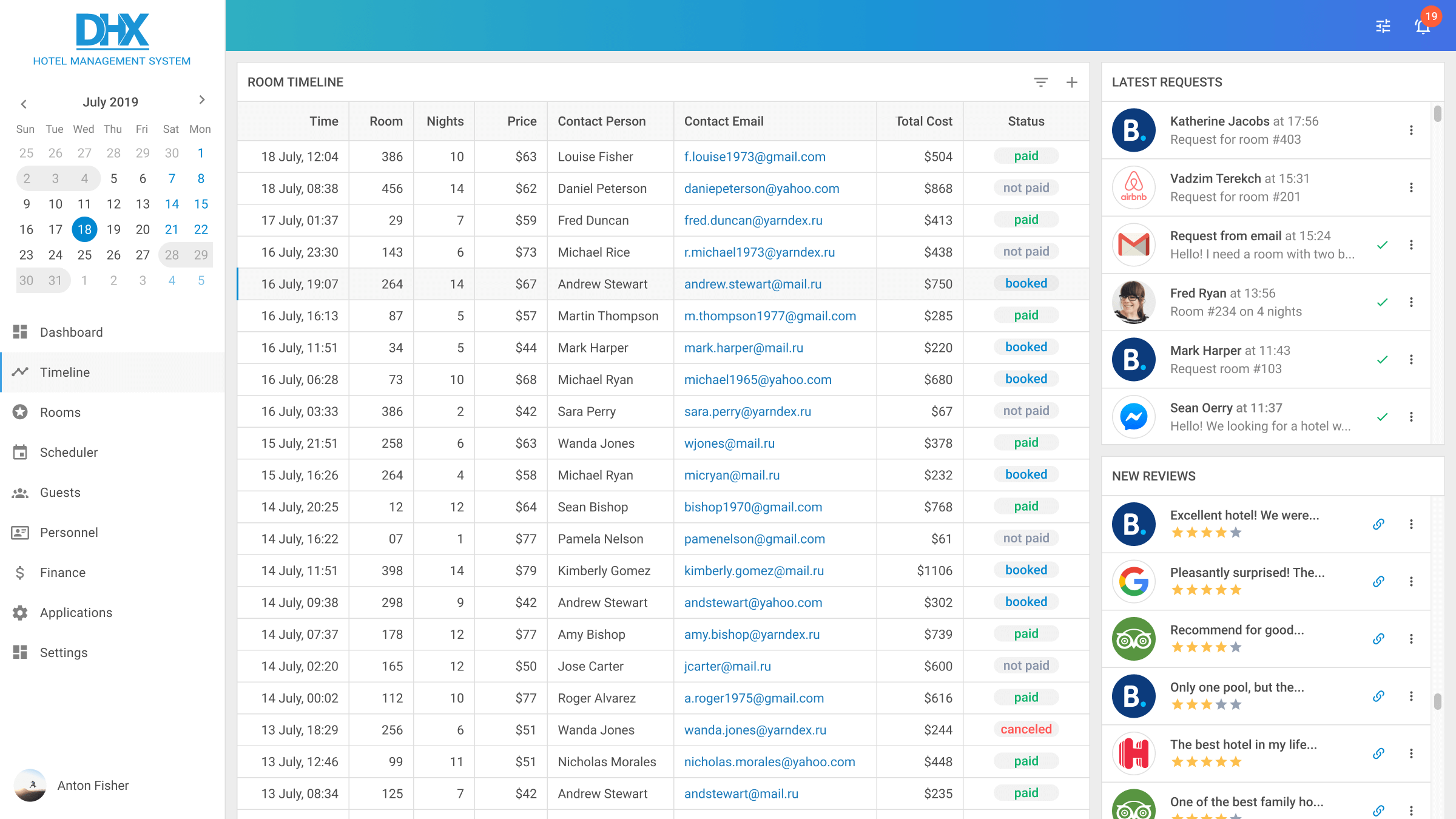 This hotel management system is an example of a web application that allows users to visualize hotel occupancy, monitor check-ins, and receive notifications. It was built with the following Suite components: Layout, Grid, List, Toolbar, Sidebar, and Calendar.
Features of HTML/JavaScript Hotel Management System
Display the room timeline on specific dates
Add and delete a reservation
Edit information in any cell of the grid
Change room status
Sort room reservations in the ascending or descending order
Monitor the latest requests and new reviews
Other Demos and Templates
DHTMLX Suite includes 25+ components for creating fully-fledged web apps
for business, manufacturing, government, education, healthcare, and other realms.
Want to save time and effort? We can develop web apps of any complexity for you. Contact us
One step to download
30-day free trial of the Hotel Management System demo