We decided to start publishing season infographic with the most important news that you might have missed. This time we collected all the news, tutorials and announcements that we had in June – August, 2015. You may find full list and links to all of them below.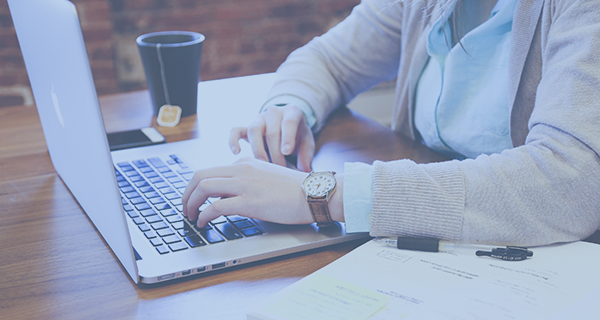 In short, our JavaScript UI library was updated twice – we released dhtmlxSuite 4.3 and dhtmlxSuite 4.4; we also released dhtmlxGantt 3.3 with usual long list of new features; updated PHP connector and added Laravel support; shared two useful integrations with detailed guidances – dhtmlxScheduler with MeteorJS and dhtmlxGantt with FireBase.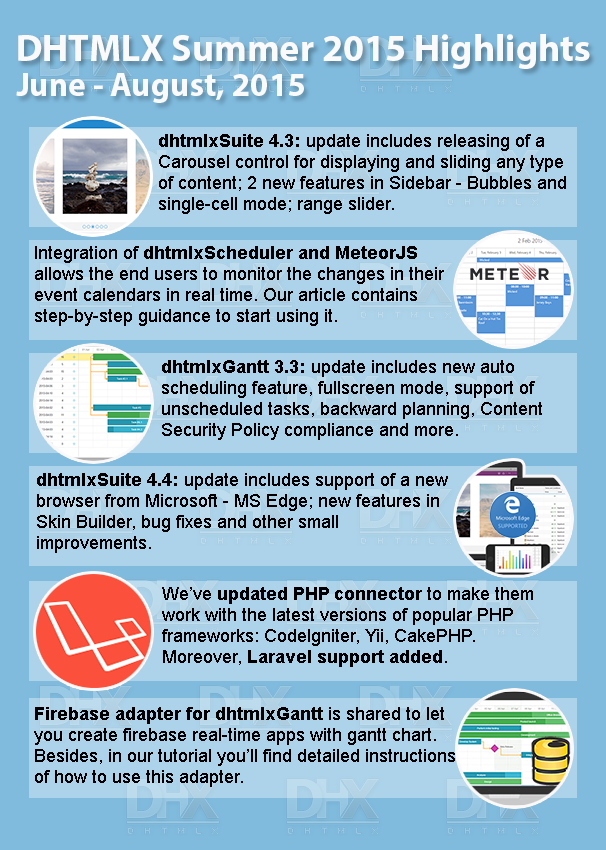 Updates:
dhtmlxSuite 4.3: Carousel, Sidebar with Bubbles, Range Slider and More
dhtmlxSuite 4.4 with Support of MS Edge and Updated Skin Builder
dhtmlxGantt 3.3: Auto scheduling, Fullscreen Mode and More
Updated PHP Connector and Laravel Support Added
Tutorials:
How to Use dhtmlxScheduler in MeteorJS Based Apps
How to Use DHTMLX Gantt Chart with FireBase Platform
Other news:
DHTMLX Suite 4.4 Beta is Available
Support of dhtmlxSuite 3.6 and Old Browsers Can Be Stopped [Poll]
Gantt, Scheduler and Suite Documentation is Available in PDF
Thanks for reading and stay tuned!