Updated: 08.11.2019. If you need to download and use DHTMLX documentation offline, please contact our technical support team.
We are glad to inform you that now you can download dhtmlxSuite, dhtmlxGantt and dhtmlxScheduler docs in PDF format. You may find the download links at the end of this post.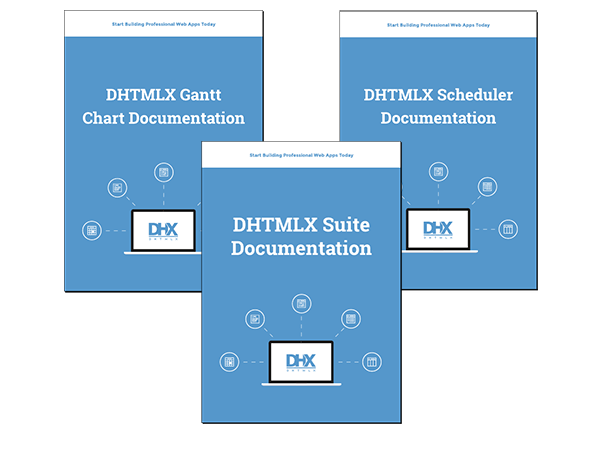 PDF docs contains handy contents as bookmarks, and also a clickable contents at the beginning of the docs.