The G2 platform has recently given the whole DHTMLX team another reason to rejoice and smile. Or actually eight reasons – this is the number of new awards highlighted in the latest G2's spring 2023 reports. Thanks to authentic reviews from our customers, DHTMLX libraries are ranked high in a number of categories.
Easy to Do Business With Awards
Just like in G2's Winter 2023 reports, we are honored to be named "Easiest To Do Business With" in Relationship Index and Small-Business Relationship Index reports for component libraries.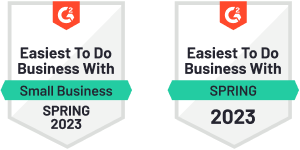 We've also been celebrating the first victory in the "Easiest To Do Business With" category for project management tools. With the highest scores in this category, we've managed to outperform well known project management tools such Zoho Sprints, Gmelius, and Anywhere.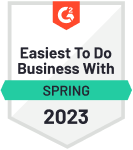 We are happy to know that our customer-oriented approach is appreciated and customers feel well supported.
High Performer Small-Business Awards
We at DHTMLX work hard not only to expand the functionality of our products but also to make them attractive for businesses of any size, including small ones. That is why we are quite flexible in terms of licensing and pricing for the whole product line. And we are happy that this strategy pays back.
For the second time in a row, we are rated as a high performer in the Small-Business Grid Report for Component libraries.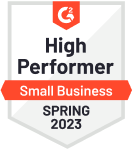 We also received a similar award for project management tools. It is our first success in this category, but we hope that the recent significant updates of our Gantt, Event Calendar, and Kanban components will help to achieve more in the future.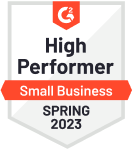 Apart from that, we are delighted to be included once again in G2's Grid reports and receive two more awards in spring 2023 – "Leader" and "High Performer".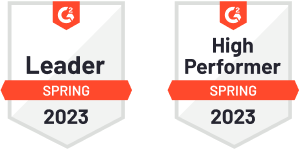 As a cherry on top, there is an additional "Users Love Us" award that inspires our team to continue improving our products and ensuring consistent high customer satisfaction.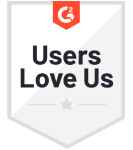 Wrapping Up
We are really thankful to all of our customers who shared their experience with DHTMLX on our G2 page. We also invite other developers to give their feedback on using DHTMLX products in real projects on the G2 platform. These reviews can also be useful for those who are still unsure if our JavaScript libraries are suitable for their projects.