G2 continues to be one of the most trusted sources of information for developers who lack some tools in their technology stacks. Regular software review reports prepared by the G2 team provide readers with fresh and relevant information on popular solutions from top vendors. And we are proud that DHTMLX retains strong positions in G2 rankings.
In this blog post, we will review the achievements of DHTMLX in the new Autumn 2023 reports released by the G2 team.
Fastest Implementation, Highest User Adoption, and High Performer Awards in Reports for Component Libraries
After making our debut in the previous edition of G2's Implementation Index report for component libraries, DHTMLX now repeated this success and once again gained two valuable awards in the Highest User Adoption and Fastest Implementation categories. It became possible to get the highest scores in the corresponding criteria. These scores are calculated with a special algorithm that takes into account user satisfaction ratings for a range of implementation-related review questions.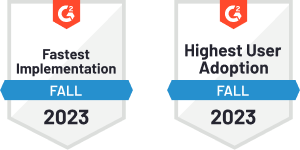 Our high proficiency in providing feature-packed UI components was also acknowledged with the High Performer award in the latest Grid Report for Component Libraries.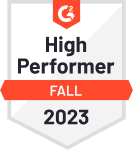 In this report, DHTMLX received higher than average scores in a number of customer satisfaction ratings:
Quality of Support (93/100)
Ease of Use (95/100)
Meets Requirements (95/100)
Ease of Admin (95/100)
Ease of Doing Business With (99/100)
Ease of Setup (96/100)
It is also said in the report that 100% of users believe that DHTMLX is headed in the right direction, and they would likely recommend DHTMLX UI at a rate of 95%.
Leader Award in Report for Project Management Tools
DHTMLX also has a solid reputation among web developers in the field of project management tools. And we are happy that G2 once again recognized that with the Leader award in the Grid report for Project Management Tools.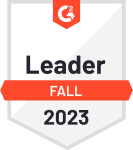 This award is another proof that our great efforts in delivering JavaScript libraries for project management are not in vain.
Apart from that, we also made our first appearance in several G2's Regional Grid reports this autumn and we hope to rise higher in these rankings in the future.
Final Words
We are delighted to see that each new edition of G2 reports brings new awards for DHTMLX. But we surely wouldn't be able to celebrate these fantastic results without great reviews on DHTMLX JavaScript components from our customers. We want you to know that your contribution to our success in the G2 rankings is truly appreciated.