A new version of dhtmlxPivot was not long in coming. Today you're welcome to try dhtmlxPivot 1.1 with the ability to sort data and headers of rows and columns. Besides, there are plenty of other helpful updates, so continue reading to learn what's new.
Or… you can throw everything away and download the new version right now.
Sorting
Starting from the version 1.1, you can sort rows in the grid part of your pivot table. For this you just need to click on headers and you'll see ascending/descending sorting icons.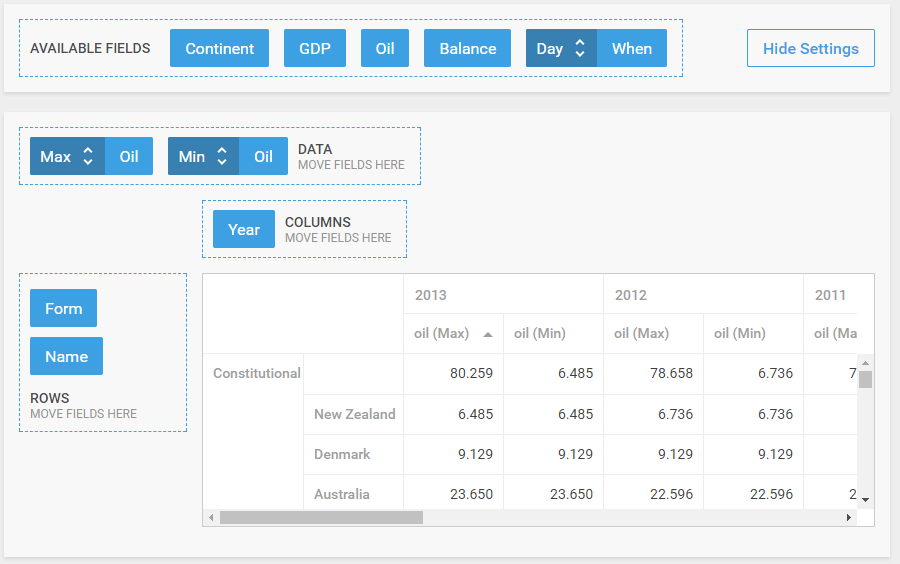 Pre-defined sorting of rows and columns
With dhtmlxPivot 1.1 you can also define a sorting order of rows and columns before the data aggregation. By default, the headers are sorted in ascending order. Unlike data sorting, it can't be changed from UI but from API.
Custom templates for grid headers
Version 1.1 introduces a way to customize the look of group headers in the pivot. Now you can define your own templates for column and row headers. Any HTML is allowed inside of templates, so you can convert a static text in header into a clickable link, or replace a non-meaningful ID with a real entity name.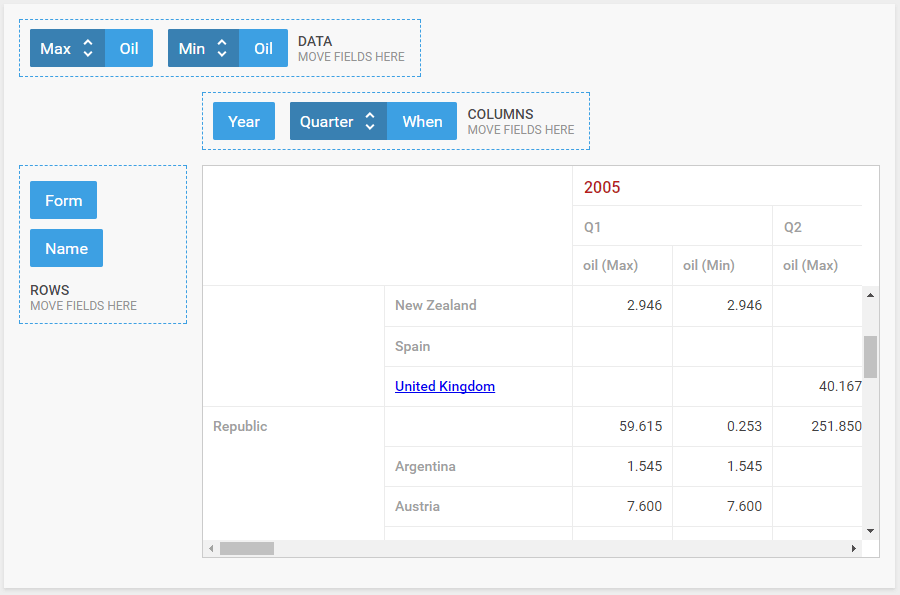 Also, while previous version has the fixed width for header columns, the new one provides the ability to size the header columns to their content (width of column is automatically adjusted to the width of content). Read docs for more details.
Filter data from API
New version of dhtmlxPivot brings you the ability to filter the data before aggregation, it can be used to narrow your data query. Check sample and find mode details in the docs.
Note that filtering is applied before data aggregation; adding or removing the filter will cause the Pivot repaint. UI for filtering is under development now and most likely will be included in the next dhtmlxPivot update.
Segment data in week mode
Due to your requests, we've added Week type of date grouping. Now there are 5 types of operations that allow grouping data by dates: day, week, month, year and quarter.
What is more, there is a new method that will allow you to create your own operation for dates aggregation.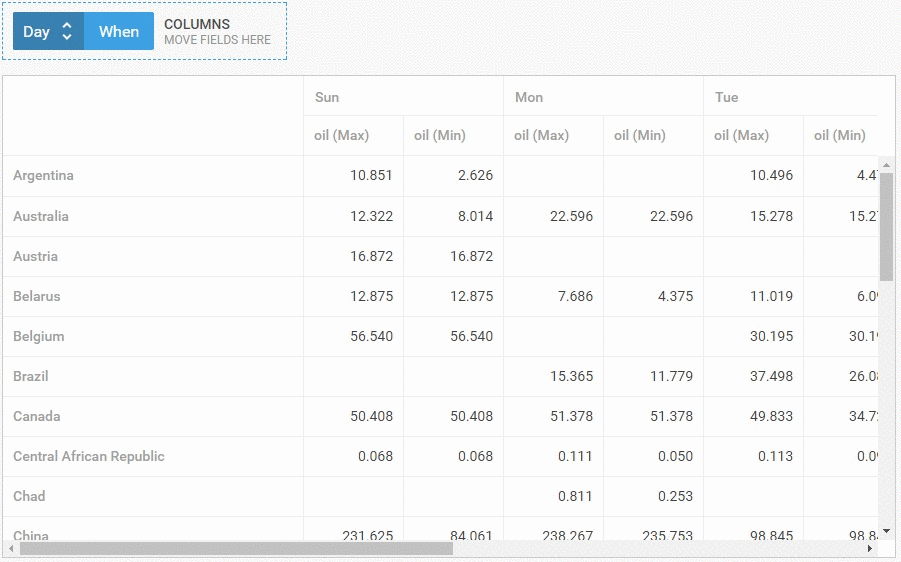 Related material:
We are very grateful to the first Pivot users who sent us numerous feature requests and enriched the future development of dhtmlxPivot. Continue sending your thoughts to us, they are extremely valuable. In addition, you can see the Pivot roadmap and leave your votes.