DHTMLX Touch support and development was discontinued when all DHTMLX components became adaptive.
We are very pleased to introduce the Release Candidate for DHTMLX Touch 1.0. With this update our JavaScript mobile framework is substantially ready for production. The RC includes all features planned for the final 1.0 release and is mature enough to build excellent mobile web apps. Some minor changes are left before the final release, but the API is ready and it won't be changed much.
So what new features it has comparing to beta?
Better Performance and New Functionality
First of all, lots of changes have been done to improve the performance. This Release Candidate comes with more stable scrolling feature and faster response to user actions. It also includes improved form component and supports switching interface layouts for different device orientations (horizontal or vertical).
Easy Customization of Visual Design
We've replaced all images used for visual appearance of UI elements with CSS code. It makes the framework completely customizable through CSS and enables you to change color scheme of the app easily. The final release will also support custom skins.
Global Data Store and Data Binding
The DHTMLX Touch framework supports global data storage, which allows you to keep all the application data in one place and then share it between UI controls. It greatly simplifies the data binding procedure and integration of different elements into a common interface.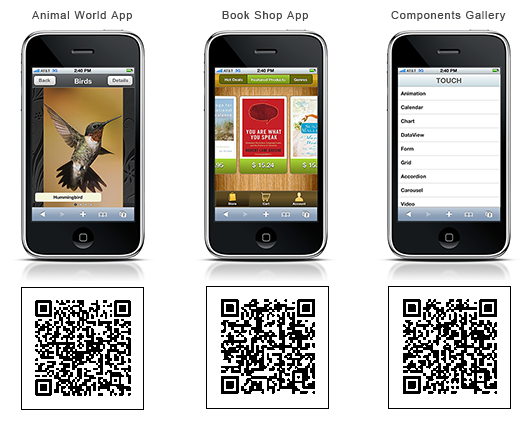 Improved Documentation and More Demos
We've put lots of work in improving the documentation for DHTMLX Touch to make it more complete and helpful. In addition to better documentation, the RC includes a great number of technical demos. Demo applications come with the source code, so you can study the code and see how the framework works.
This release also includes lots of bug fixes improving the stability and maturity of the DHTMLX Touch framework. With all the numerous enhancements provided with this update, the framework became an excellent tool for building great mobile web apps.
DHTMLX Touch is distributed for free and you don't need to buy any license to use it in your open source or commercial apps. For more details and the download link please visit DHTMLX Touch Homepage.