When the summer arrives, we are looking forward to seeing not only warm and sunny weather but the latest reports from popular software review platforms. These reports provide unbiased assessments of software vendors, including DHTMLX. Finally, we've got at our disposal new reports from G2 and Crozdesk. And we are happy to be recognized by these platforms with awards in a number of categories.
Expanded Presence of DHTMLX in G2 Reports
The G2 platform is extremely productive in terms of assessing and ranking popular software vendors. Those who rely on G2 for choosing the right tool for their projects can expect numerous new reports of various types with useful insights on a quarterly basis. And we are happy to be regularly presented in these reports.
In the summer 2023 edition, DHTMLX gained recognition in several new G2 reports. For the first time, we received our first awards in the Implementation Index report for component libraries. DHTMLX scored the highest rankings in the categories of Highest User Adoption and Fastest Implementation. Here we come ahead of well-known vendors such as Syncfusion, Telerik, and DevExpress. It would not be possible without great reviews from DHTMLX users.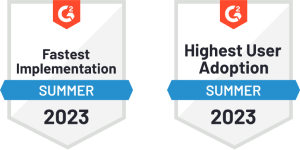 Moreover, we repeatedly earned a High Performer award in the Grid report for component libraries.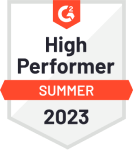 Readers of G2 reports now can also find us in Usability Index and Small-Business Relationship Index for Project Management Tools reports.
Awards from Crozdesk
Crozdesk is one more popular source of information for developers who want to enrich their technology stacks with well-proven tools. Using a fully automated predictive scoring algorithm named Crozscore, each year this platform assesses and rewards the most notable software solutions in various categories. This year, we are proud to be awarded a great trio of awards:
It is not our first such success with Crozdesk, but this fact doesn't make it less significant and pleasant for us. According to the data provided by Crozdesk, DHTMLX currently has 91 points out of 100 in the Development category. This rating is based on the following criteria:
User satisfaction (94/100)
Press buzz (54/100)
Recent user trends (rising)
Other relevant info on DHTMLX gathered on the web
Moreover, it is said on the Crozdesk website that our score has improved over the past month and that's great news. You can also contribute to our popularity on this platform by sharing your own experience of using DHTMLX products in real projects.
Conclusion
It is truly inspiring to know for the whole DHTMLX team that our hard work on delivering advanced JavaScript components pays back. Our efforts find reflection in honest reviews from our users, which then result in awards from software review platforms. We hope to deserve more such pleasant moments in the future.