For years, the G2 platform has been maintaining its reputation as a major software marketplace. Here developers from all over the world can take advantage of unbiased peer reviews to find right tools for their projects and share their own thoughts on various solutions. The most popular products are highlighted in quarterly G2 reports. Our company has been constantly presented in G2 rankings during the recent years. And we are happy to once again see DHTMLX among the top vendors in the fall of 2022 with awards in four reports.
"High Performer" and "Momentum Leader" in Component Libraries
G2 also confirmed our high competence in delivering UI components for web projects. We are particularly pleased to lead the list of products in the High Performer category provided in the latest Grid Report for Component Libraries. We also enjoy the status of a Momentum Leader in the Fall 2022 Momentum Grid Report. Such results may help us stand out in a crowded software marketplace and reach more potential customers.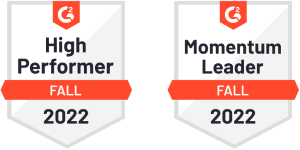 This year, our product line for project management has been enriched with To Do List and Event Calendar components, thus we hope to reach new heights in future G2 reports.
"Leader", "Momentum Leader" in Project Management
DHTMLX has been included in G2 reports dedicated to top providers of project management tools. For the third consecutive time in 2022, we were ranked as a Leader and a Momentum Leader in this highly competitive area of software development. But we are not going to stop at already achieved results and set even more ambitious goals.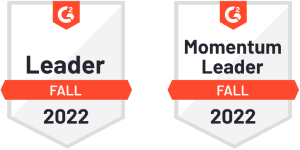 Apart from that, we also earned a Users Love Us award. It is given to products that have G2 reviews with high satisfaction ratings. This award is a testimony to our great efforts focused on delivering developer-friendly products.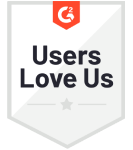 Conclusion
We encourage you to visit our G2 page and get acquainted with the actual hands-on experience with DHTMLX in web projects. If our products already helped you to achieve any goals, feel free to write your own review. It will help us to understand what you really like about our products and where we can get better.