Although the holiday season is in full swing, popular software review platforms continue helping developers to find reliable tools for their projects by providing fresh and independent assessments. Recently, we've closely examined the latest reports from G2 and Capterra, GetApp, and Software Advice, where development tools are rated in various categories with the use of special methodologies based on authentic user reviews and other criteria. And we are very pleased to note that DHTMLX has also received several awards.
Recognition from G2
Each quarter, the G2 platform offers market reports with a high-level overview of modern app development software that help to achieve various coding goals. Therefore, it is not surprising that many developers visit this resource in search of the relevant information for choosing the right solution. And we are happy that DHTMLX is presented here in three different categories for the second time in 2022.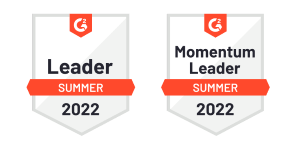 Our high competence in the area of project management has been acknowledged with Leaders and Momentum Leaders awards in Summer 2022 Grid and Momentum Grid reports for project management tools.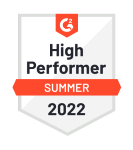 We've also been recognized as a high performer in the Grid report for component libraries.We hope to continue this winning streak in autumn.
Capterra's Shortlist of App Building Software 2022
The new edition of the Capterra's Shortlist of App Building Software gives one more reason to put a big smile on our faces. DHTMLX has turned out to be on the top in the category of "Noteworthy Products". This success has become possible thanks to the highest rating and popularity scores compared to other products in the category, as well as the availability of key features chosen by Capterra researchers as essential to the category. As a result, we've managed to beat out products of well-known vendors such as Syncfusion and Infragistics.
GetApp's Category Leaders in App Building 2022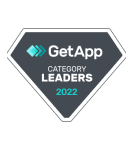 The GetApp platform is another resource, where DHTMLX competes with other products presented in the North American software market. And according to the annual Category Leaders in App Building ranking prepared by the GetApp team, we have a good potential in the struggle for new customers. We are in sixth place on the list of 135 products, scoring 89 out of 100.
Software Advice FrontRunner 2022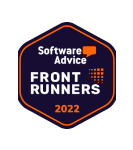 And finally, we are happy to be included in the list of frontrunners in application development on the Software Advice platform. Just like last year, high user ratings in customer satisfaction and usability allowed DHTMLX to make the cut for the top list. It is gratifying to see that we are ranked 2nd in terms of usability, behind only Appy Pie.
Wrapping up
The lasting presence of DHTMLX in such reports proves that our efforts to provide high quality JavaScript libraries for various business goals are appreciated by many dev teams. It does not mean that we can become complacent, but rather the opposite. We will continue expanding and improving our product portfolio with renewed vigor and dedication to meet the expectations of those who rely on DHTMLX.
If you are new to DHTMLX and wonder why software review platforms give us high ratings, take time to test any of our JavaScript components using free 30-day trial versions.