It has been quite a productive year for the DHTMLX team and thanks to our customers we are going to finish it on a positive note. G2, a popular software review platform, has recently released Winter 2022 reports and recognized DHTMLX's achievements in four different categories based on customer reviews.
Leader Award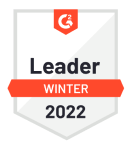 Providing developer-friendly JavaScript components for project management is a key area of our expertise. And we are happy to be listed in the Leader category of the G2's Grid Report for Project Management Tools. Good ratings from G2 users, high satisfaction rates, and a strong market presence have become the main ingredients for our success here. G2 reviewers particularly appreciated DHTMLX in the following satisfaction criteria: Product Going in Right Direction (100%), Ease of Doing Business With (100%), Quality of Support (96%), and Likelihood to Recommend (96%).
Momentum Leader Award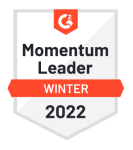 DHTMLX project management tools were also ranked highly on G2's Momentum Grid. To calculate the momentum score of various tools, G2 used a special algorithm that takes into account numerous factors such as web presence, employee growth, customer satisfaction, etc. As a result, software buyers can use this information to identify trending products and choose the right one for their projects.
High Performer Award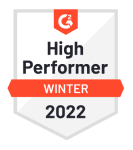 The latest G2 Grid Report recognized DHTMLX as a High Performer in the category of component libraries. It is the second time during this year that we enjoy this status. According to G2, the DHTMLX market presence is so far lower than the rest of the category (33 points out of 100). But at the same time, DHTMLX has a high score in customer satisfaction (88 points out of 100).
Users Love Us Award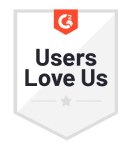 And last but not the least, we also received a Users Love Us award. To win this title, DHTMLX had to be given at least 20 reviews with an average rating of 4.0 stars. Currently, an average rating of our reviews is 4.8 out of 5. This award is one more great addition to our track record.
Wrapping up
Customer satisfaction has always been the main priority for DHTMLX. And we are happy our commitment to delivering effective JavaScript tools finds lots of warm responses from the development community. Such a high level of trust and acknowledgment from our customers will become a strong motivation for us to achieve new heights in 2022.
If you are planning to update your web development stack with new JS components for the upcoming year and still haven't tried DHTMLX, test any of our tools totally free by downloading 30-day evaluation versions.