Last month, we shared the joy of getting new awards from G2 and Crozdesk. But continued support from our customers, which is expressed in objective product reviews, gives us opportunities to gain even more recognition. In this blog post, you will learn about the latest achievements of DHTMLX in popular rankings from Gartner Digital Market brands such as Capterra, GetApp, and Software Advice.
New App Building Software Shortlist from Capterra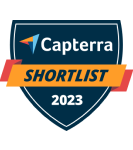 Each year, the Capterra research team prepares well-founded ranking reports (shortlists) for more than 500 types of software. And we are happy to see that DHTMLX is presented in the App Building Software Shortlist for the second consecutive year. This shortlist includes top 17 solutions for building apps selected from 311 products on the basis of their user ratings and popularity.
GetApp's Category Leaders in App Building 2023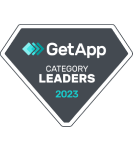 We also managed to maintain our presence in the annual Category Leaders in App Building report published on the GetApp platform. In this report, 183 software products are estimated in various criteria that are commonly taken into account when choosing the right tool for a new project:
functionality
ease of use
support
value for money
likelihood to recommend
With each of the criteria rated from 1 to 20, DHTMLX scored 85 out of 100 points, which is a pretty good result. We are especially pleased to know that DHTMLX is rated higher than average in such impotant aspects as functionality and ease of use.
Latest Listing of Front Runners in App Building from Software Advice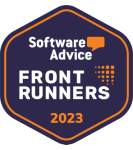 Software Advice is another platform where DHTMLX has been repeatedly appearing in annual FrontRunners reports. The new edition of this report includes DHTMLX in the list of top-rated app building software with the overall rating 4.52 out of 5.
Using the info from Software Advice and other reports mentioned in this blog post, software seekers can learn more about the practical value of DHTMLX from multiple reviews, compare us with other products, and understand if DHTMLX will be generally suitable for their projects.
Wrapping up
These popular rankings is a great chance to come into the spotlight and attract new customers. But it would be impossible without active participation of our current customers, who take time to share their experience with DHTMLX. We are deeply grateful for this contribution. You can be sure that we will continue to do its best to improve our JavaScript libraries and expand our product line to cover your app development needs.