It's such a great pleasure to find out that our products meet the needs of clients from all over the world. Our Italian colleagues from KeyWorks OS, who provide solutions for the Italian public administration, shared with us their successful story of dhtmlxGantt integration into their platform.
About KeyWorks OS (Sistematica S.p.A. – Italy)
KeyWorks OS is a Cloud multi-tenant platform with a BPMN 2.0 workflow engine for managing processes, activities, documents and much more, able to solve a large number of use cases for companies and organizations of any kind. In the context of the Italian public administration, it manages the Protocollo Informatico, digital signature (usb token, smart card and remote signature), certified e-mail (PEC) and Conservazione Sostitutiva.
The administrator can define, with the visual designer, multiple workflow definition that can be initiated by users. The execution of the workflow will produce a series of activities to do for users of the departments.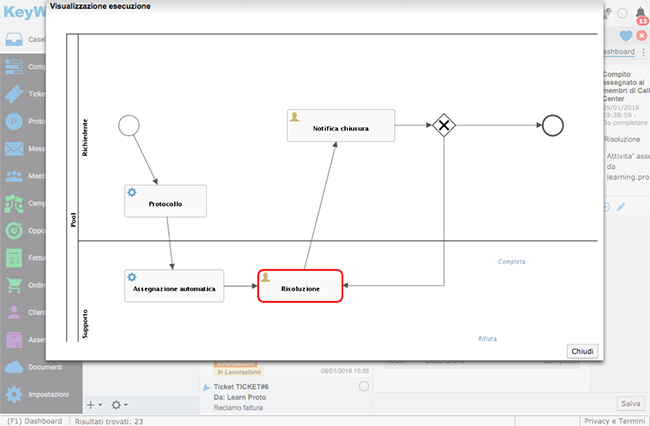 That activities are available can be accessed through many kind of visualization like gantts, charts, grids, timelines and maps.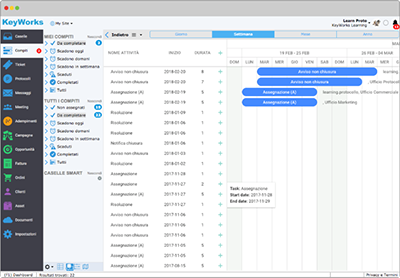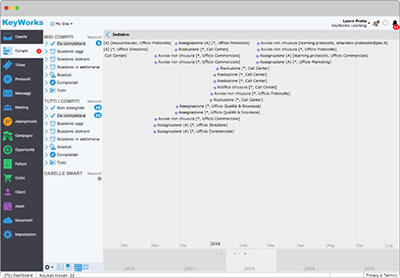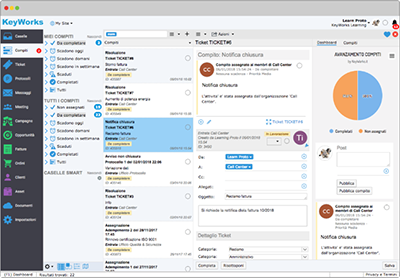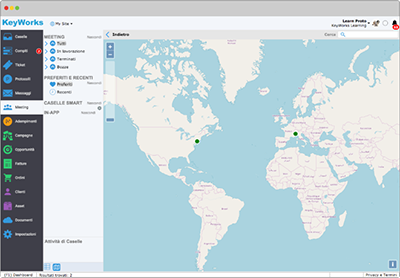 The Challenge
The challenge of the project was to create a simple way to manage the activities produced by different kind of workflow in many instances using in a single graphical representation with the ability to modify and complete the workflow activities directly using the dhtmlxGantt.
I must say that the final result is really beautiful and effective.
Why dhtmlxGantt
Our technical team has had the opportunity to try all the features of dhtmlxGantt through many tutorials available online on the dhtmlx site, analyzing every single piece of code necessary for each tutorial.
After, our team had the opportunity to download the trial version of dhtmlxGantt and performed a first experimental integration in our very complex KeyWork OS platform based on Dojo Toolkit Framework and in less than a day we managed to have our first Gantt prototype directly in KeyWorks OS without any technical compromise and without external libraries.
It was enough to add the CSS for the theme, the main JavaScript, some optional extensions, and we also added the extension that allows you to export in different formats including Excel, MS Project, PDF and PNG and they work great.
Thank you to dhtmlxGantt team.
We're very grateful to KeyWorks OS for sharing their experience of using dhtmlxGantt. We do hope that our collaboration will always be fruitful and wish them good luck!
Now sharing your success stories became even easier – just fill in a small form here.
We're eager to help you increase your brand awareness and we'll highly appreciate your contribution.