After recently updated dhtmlxSuite, it's a high time to release a new version of dhtmlxGantt. The upcoming version is going to be an important update, otherwise it won't be 4.0. dhtmlxGantt 4.0 will be released in 2 weeks, but we invite you to discover what to expect right now.
Updated 12-Nov-2015: Sorry for the delay, we found several difficulties at the stage of testing. Team is working hard on new version. Thank you for your patience.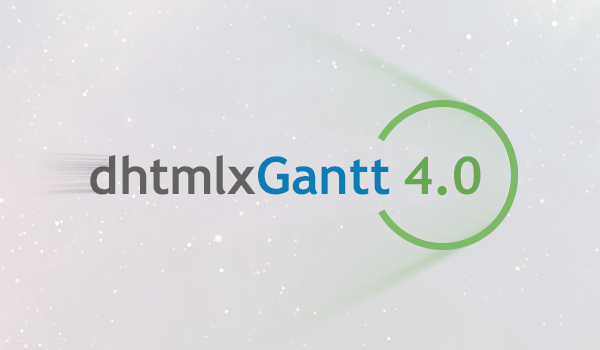 Gantt chart becomes faster
Our aim is to eliminate performance issues when rendering big amount of tasks, so you'll be able to work with more than 500-1000 tasks without any problems.
New functionality
Surely, apart from the big improvements that are made with the performance, you'll receive several new features: undo-redo functionality, public interfaces for grid and timeline, the ability to use custom Grid component instead of default one, and more.
Here you may find other plans and vote for the most useful features in order we could see what's important for you.
If you haven't met dhtmlxGantt yet, you're welcome to try this Gantt Chart library and start waiting for a new version with us.
Now you're aware of upcoming update, so be ready for upgrading your versions. Follow our news on twitter and facebook to be the first to know about the release.