The platform of WordPress is one of the most flexible and easy to access for all. Powering almost 38.8% of all websites on the internet (according to statistics of 2020), this content management system is open source in nature, offers 50,000 different plugins, and has an SEO friendly customizing feature. All this makes it a top choice, helping businesses evolve in this sprawling world of cut-throat online competition.
However, to ensure flawless operation of the WordPress website, one should prioritize security concerns. Whether it is a big or small business, the main aim is to safeguard every website from data thefts and hacks, integrating stringent measures like the SSL Certificate for risk prevention.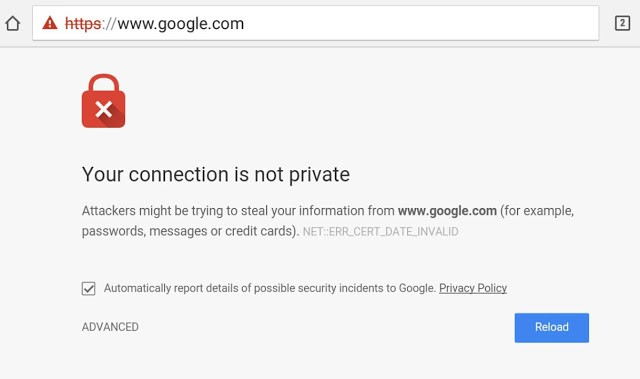 Importance of WordPress Security
Malicious and unethical hacking is unavoidable on many occasions. No business is small enough to avoid the competitors, who try to steal confidential data and sell it to the potential bidders.
It is your responsibility to protect your business from the malicious installation of software or ransomware attacks. Once you fall prey to hackers, your business reputation will be at a serious stake. You will lose both money and business value. There will be a loss of loyal customers and business relationships.
Therefore, the goal is not to compromise the brand reputation and business efficiency. You can assure security and safety for the complete elimination of risks so that all customer data is kept confidential and privacy is maintained.
What is SSL?
SSL stands for Secure Socket Layer. It is an important component required for online businesses. It is a standard security protocol, encryption-based that ensures privacy, integrity, and authentication in communication via the internet.
Developed by Netscape in the mid-1990s, encrypted communication between the website server and the website browser. The encryption key is utilized to secure data. In simpler terms, SSL enables information to exchange between the website and the user through a secure pavement to avoid data interception.
What is an SSL Certificate?
The SSL certificate is a global standard for technology, cost-effective methods of dealing with security and safety measurements. The data file is provided by a trusted party, guaranteeing website identity by a cryptographic key. It contains essential information like the server and domain name, company name and location, etc.
This certificate is necessary for all online WordPress websites, including e-commerce businesses, which have a mark of data integrity and privacy.
It works in three steps:
URL is entered in the browser. The requested server identifies the browser.
SSL certificate is sent to the browser by the requested server.
Verification of the certificate is done. A secure connection is granted.
Benefits of SSL Certificate
1. Data Privacy and Protection
By encrypting all the data when transmitted, you are protected against theft of confidential and sensitive information. Any malicious or anonymous login attempt will fail to get access. Even in cases of a slight data breach, decrypting it will be next to impossible. Hence by keeping all data secure and private, your business does not compromise customer confidentiality.
2. Reducing instances of phishing
Once an SSL certificate is assured, your business will stay protected from cyber-attacks and phishing. There are fake websites that aim to steal data from users on a global scale. These websites are extremely convincing with a strong replica or clones of the actual legitimate ones. However, they are not guaranteed by the SSL certificate. You can be easily aware of such websites by checking the padlock sign on the address bar.
3. Impact on SEO results
In the year 2014, Google started to prioritize website security. It mentioned the importance of following standard protocols for website security and sustenance. Factors like SSL and HTTPS directly impacts the SEO rankings since Google prefers them directly. The Google algorithm also checks for the valid SSL certificate, visibly supporting that website with a stamp of authenticity and uniqueness.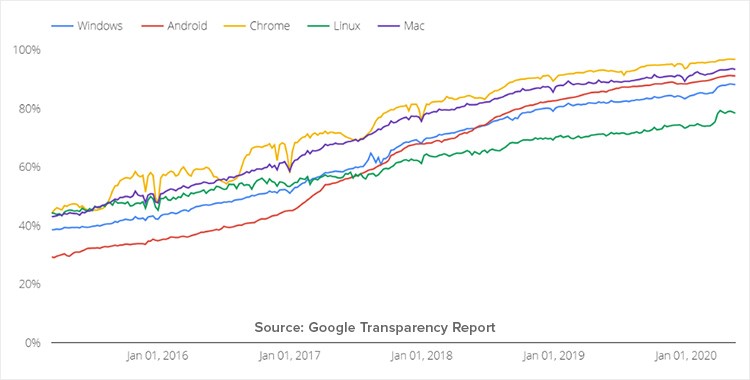 Google Chrome has also included several updates, by which it denies access to all those websites without an HTTPS, thus endorsing the SSL certificate. The HTTPS protocol is, therefore, needed for good SEO ranking and top positioning on search engines. The indicator of trust boosts website traffic, consequently increasing the ranks. All this is also done for a safer browsing experience.
Google Webmaster Tips – Never lock the indexing site through robots.txt file. All pages should be indexed. No index tag should be avoided.
4. Secure customer payments
The feature of encryption also applies to payment modes. When the users share their valuable credit card information on the site, the certificate and HTTPS on the URL address bar guarantees that all the confidential data is protected. The Payment Card Industry or PCI has separate regulations, which imply encryption of 128 bit whenever any data related to payments are transmitted. Hence an SSL certificate is a bare minimum for every website taking details about user payment.
5. Leverages customer revenue and trust
The padlock available along with the SSL certificate is an indication of assurance for the customers. They can believe in the authentication of the website by its security. All this leads to strong customer loyalty and trust. Having the green padlock icon just next to the URL offers a huge benefit in conversion rate. It is a mark of legitimacy, a strong indication of security. It also helps in leveraging the revenue of the business and the organization. Google has now made it mandatory for the visitors to click on an 'advance option' before proceeding to an unsecured website.
6. Protects logins and passwords
Securing the online WordPress website with the SSL certificate is necessary to keep all the pages protected via a password login. The pages will be data-driven, having a secured login page. Only the administrator can access this.
The safety net of SSL provides absolute security also in instances of password logins. The website world is filled with malicious bots that scrawl for pages having poor password protection. It helps your business avoid the hassle of this trouble.
Conclusion
The SSL certificate is a constructive guarantee for WordPress website privacy, working as a protective seal so that brand confidence can be built and reliable brand value can be conveyed.
This certificate of authority confirms the website identity with a secure browsing experience so that you can propel a legitimate representation of your business. For users across the web, avoiding the 'not secure' sign is unavoidable.