Tasks, Projects and Milestones
dhtmlxGantt allows setting 3 types of tasks - project, task and milestone. Project includes sequence of tasks, milestones are tasks with zero duration that are used to mark out important dates of the project, some key events or goals. View sample
4 different skins
Four modern skins - Terrace, Skyblue, Meadow and Broadway - are included. All of them can be easily customized based on your design needs.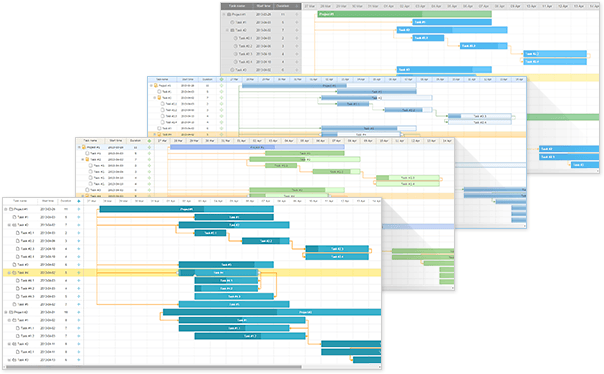 Baselines and other custom elements
You can add baselines, deadlines or any other custom elements you want to your gantt chart software. View sample
Critical path calculation
You have the ability to set a critical path to determine the shortest time that the project can be completed. View sample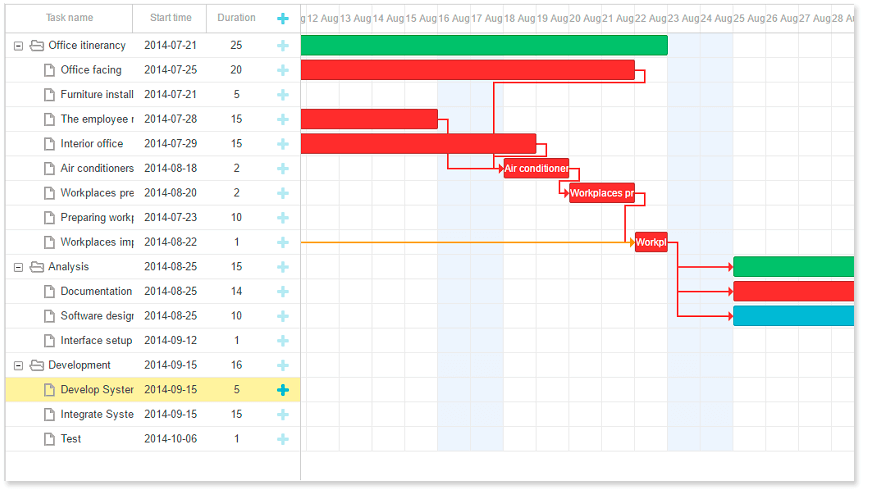 Undo-redo
Our html5 Gantt chart supports undo-redo functionality that allows one-click undo or redo any action made to the chart. View sample
Loading big datasets
Due to smart rendering mode you can load 100, 1000, 10000 and more tasks to your gantt chart app, and the performance won't be affected - it will be still fast. View sample
Different scales
With dhtmlxGantt, you can set up minutes, hour, day, week, month, year scales. Moreover, the scales can be changed dynamically. In your gantt chart you can combine multiple scales and use them at once.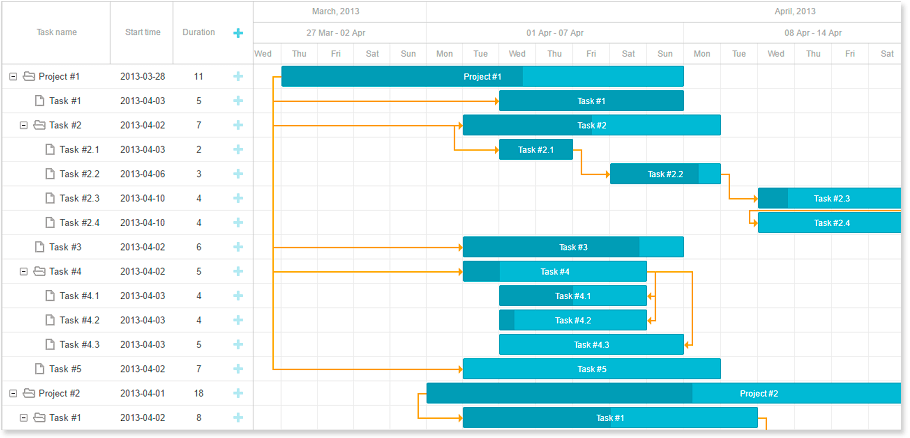 More information about the scales can be found in our docs
Accessibility
Users with different types of disabilities can rely on such features as keyboard navigation, WAI-ARIA support, and high-contrast themes.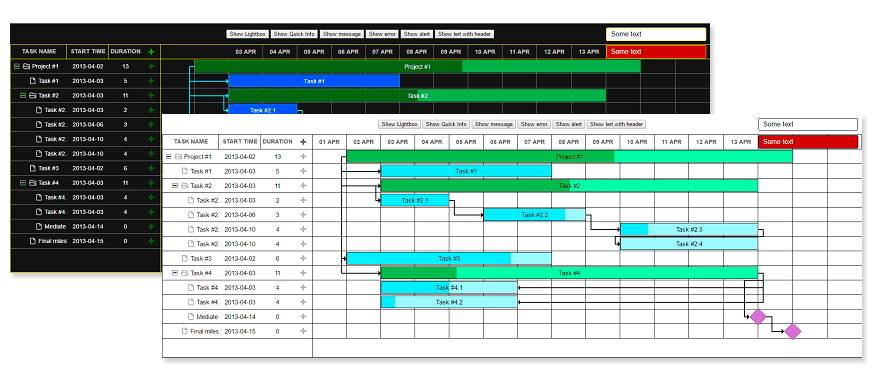 More information about Accessibility support can be found in our docs
Bootstrap Compatibility
dhtmlxGantt is fully compatible with Bootstrap. You may check this demo showing gantt chart in the Bootstrap layout.